Winter Safety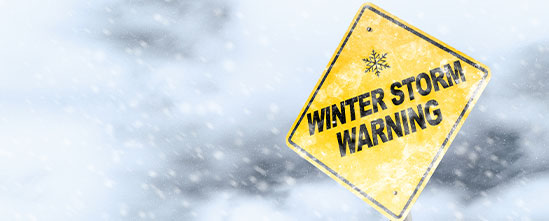 Each season brings unique challenges to the workplace and Winter is no different. Slip and fall injuries, over-exertions when shoveling, vehicle accidents, and exposure related injuries all see an increase during the Winter. In fact, the Bureau of Labor Statistics or BLS reported that in 2017, there were more than 20,000 occupational injuries due to snow, ice, and sleet. Outdoor workers shoulder the lion's share of the risk, but even those who work primarily indoors can be exposed when driving or moving from building to building. Finally, Winter weather exposures don't just exist at work, we all experience them at home when driving, shoveling snow, cleaning a roof, getting to the car, or carrying in groceries. MEMIC has provided some resources to help you identify Winter weather risks and controls that can help keep you and your team safe. Is your company insured by MEMIC? Then check out our policy holder resources at the MEMIC Safety Director and search winter safety.
Resources
Safety Minute - Winter SAFE Poster
Safety Minute - Emergency Car Kit Checklist
Safety Minute - Tire Safety and Winter Driving
Safety Minute - Winter Footwear
Safety Minute - Snow Shoveling
MEMIC Webinar Clip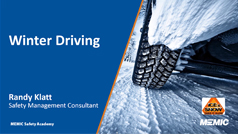 Watch Video
Get More!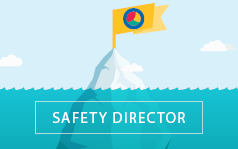 The safety resources on memic.com are just the tip of the MEMIC iceberg! Safety Director, our web-based tool, offers more safety know-how and access to Safety.BLR.com and HR.BLR.com.
Log In