Pay Your Bill
With our many payment methods, MEMIC makes it easy for you to pay your workers' comp bill. Talk to your agent to choose the method that works best for you.
Three (3) ways to pay. Learn more:

Online Billing and Payments | Enroll in eBill or make a one-time payment
(

Please note, our one-time online payment form has changed. To make a one-time online payment, click the link below. You will then be redirected to our eBill site to submit your one-time payment.

)
Click here for assistance determining which type of bill you are trying to pay.
---

1. Online Billing (eBill) and Payments
Features
View current installment bills and past bills (if issued after Nov. 21, 2011)
Schedule automatic payments
Get e-mailed when a bill is due or when payments are processed
Relax knowing financial information is safe and secure
Make a one-time online (ACH) payment for the following types of bills:

Premium deposit, renewal and installment payments
Audit bill
Deductible
Make an Online Payment
---
Features
Works with your current payroll processing method including most payroll companies
Minimize exposure to large year-end audits
Timely and accurate payroll-to-premium calculations
No premium deposit required
Easy enroll at start of policy or renewal—ask your agent to complete an Insured Intent Form
On-going customer service by MEMIC

Comp-As-You-Go Links
Download Comp-As-You-Go with MEMIC
---
For payments on policies underwritten by Maine Employers' Mutual Insurance Company (MEMIC), please make check payable to MEMIC and mail to:
MEMIC
PO Box 6900
Lewiston ME 04243-6900
For payments on policies underwritten by MEMIC Indemnity and MEMIC Casualty Company, please make checks payable to the applicable underwriting company and mail to:
MEMIC Indemnity or MEMIC Casualty Company
PO Box 9500
Lewiston, ME 04243-9500
Premium Payment Options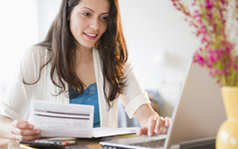 Download