Logging
Our experience in logging is tied to our roots in Maine. From our start, we were the state's primary insurer of loggers. The industry's poor safety record led us to create the Certified Logging Program.
This program is credited with saving loggers from catastrophic injury and even death. Its combination of safety awareness and felling techniques has helped the industry drastically reduce injuries while improving production.
Resources
Logging: Natural Resource Industry Risks
Logging Vehicle Inspection
Logging Chainsaw Safety
Safety Net Blog
Get More!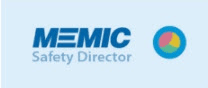 Our web-based safety tool offers hundreds of safety publications and access to Safety.BLR.com and HR.BLR.com.
Log in