24/7 Injury Triage Information Form
Thank you for your interest in MEMIC's 24/7 Injury Triage and Telehealth service. MEMIC policyholders may utilize the 24/7 Injury Triage service for any non-emergency work-related injury, at any time.
To get started, please fill out the form below. It will give you access to the 24/7 Injury Triage Resource Kit for information about how Injury Triage and Telehealth works and how to access the service in the event of a work-related injury. It includes a handy check list, posters, and informational materials to share with your supervisors, managers, and injured employees.
Have Questions?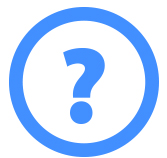 Please email us at
247injurytriageinfo@memic.com
for more information.