Choosing MEMIC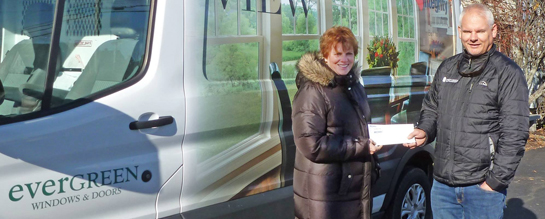 From financial strength and experience to service and national reach, we make our agency partners look good by keeping their customers happy.
Financially Strong - We're "A" (Excellent)
The MEMIC Group is rated "A" (Excellent) by A.M. Best and holds assets of more than a billion dollars. Our prudent financial management means you can trust us to meet our promises for the long term.
95% Policyholder Retention - Consistent Staying Power
Once policyholders choose MEMIC, they know they made the right choice. And they prove it by keeping their renewal business with us, year after year.
Industry Focus
MEMIC's safety programs and claim management programs lend themselves well to fixed location exposures. Our underwriting approach is to maximize our service strengths, therefore we focus on industry groups such as:
Manufacturing: machine shops, food products, plastic products
Healthcare: skilled nursing homes, assisted living, hospitals, physician's offices and clinics
Hospitality: hotels (franchise and independent), restaurants, resorts and clubs, country clubs
Education: private K-12 schools and colleges
Retail: grocery stores, large retail, small business with multiple franchise locations
Professional and Financial Services: attorney offices, banks and credit unions, consultants
Nationally Licensed Carrier
MEMIC is able to write workers' compensation insurance in every non-monopolistic state plus D.C. Already among the top 5 workers' comp insurers in New England, The MEMIC Group is growing fast. For each of the last three years the company has grown annually by 30% in its targeted growth areas along the Eastern Seaboard to Florida.
Commitment to Service - We Deliver on Our Promise
Claim Management: Our brand of compassionate claim management helps get workers well and back to work quickly. We also are diligent in medical treatment management, medication oversight and fraud and abuse protocols. We believe fair treatment of all stakeholders supports a strong workers' compensation system.
Safety Expertise: Since our very beginning, MEMIC's team of experienced safety management specialists have been in the field, helping policyholders understand and mitigate the risks in their workplace. These industry-specific experts conduct more than 1,000 safety workshops for more than 18,000 participants to help customers develop practical solutions that put best practices to work for them and their employees.
Quick Facts
A.M. Best Rated
"A" (Excellent)
President and CEO
Michael Bourque
Employees
450+
Policyholders
More than 22,000
2019 written premium
$410 million
Headquarters
Portland, ME
Offices
Manchester, NH
Albany, NY
Glastonbury, CT
Weehawken, NJ
West Conshohocken, PA
Tysons Corner, VA
Tampa, FL
MEMIC Rated "A" (Excellent) by A.M. Best

Guide to Best's Credit Ratings
Get MEMIC News