Retail & Finance
Workplace safety hasn't always been seen as important in the retail and finance industries. Nevertheless, ergonomic and material handling issues often lead to very serious injuries.
MEMIC's training in these areas can empower supervisors and employees to eliminate many of the risks.
Resources
General Lifting Guidelines
Making the Workstation Fit the Tellers
Stretching & Moving for Your Health
Preventing Slips Trips & Falls
Safety Net Blog
Get More!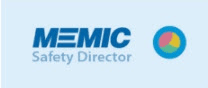 Our web-based safety tool offers hundreds of safety publications and access to Safety.BLR.com and HR.BLR.com.
Log in