Meet the MEMIC Teams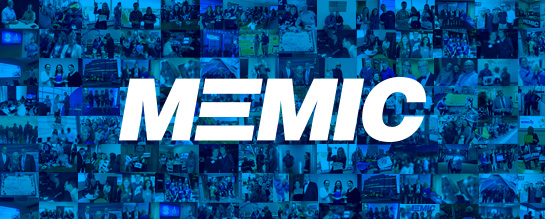 Our mission to provide the best service to our customers is intertwined throughout our company culture. As employees, we take pride in our work and consistently strive to improve. As a team, we work together to be supportive and innovative while upholding the standards of service excellence that are the roots of our company.
Administration
The Facilities team is responsible for building safety, fire protection, security, and building maintenance and renovations.
The Human Resources team is responsible for the company's most valuable resources – it's people. Human Resources is a strategic and operational function with several disciplines such as compensation and benefits, compliance, recruitment and retention, performance management, training and development, safety, employee engagement and culture. HR is responsible for designing and implementing programs that help leaders build and develop a workforce that meets its goals and initiatives.
The Mailroom team receives all incoming mail and packages from US Postal Service, FedEx, UPS, etc., and distributes them throughout the company. They also prepare and ship all mail and packages for MEMIC.
The Purchasing team is responsible for the procurement and supply management of materials, equipment, supplies and services. In addition, the Purchasing team ensures the product flow, delivery and quality meet customer expectations and negotiated terms.
Claims
The Claim Handling team investigates claims, makes compensability decisions and pays appropriate indemnity and medical benefits to injured workers. For the life of the file, claim handlers coordinate all aspects of the claim process including medical/disability management, litigation management, fraud investigation and file resolution management.
The Legal Services team supports claim handling efforts in the areas of litigation management, special investigation and subrogation recovery. Legal defense is handled by a team of in-house attorneys in Maine while over 90 approved law firms countrywide provide expert litigation support on disputed claims from other states. An in-house special investigation unit oversees fraud detection efforts utilizing both office and field-based resources. Subrogation efforts are coordinated by a team of internal and external experts to maximize recovery.
The Managed Care Services team provides nurse case management and vocational rehabilitation services, assisting claim handlers with medical treatment coordination and return to work efforts. MEMIC employs a team of in-house nurse case managers who are embedded within claims teams. National case management vendors are also available to ensure coverage needs are met. This group also oversees a robust medical cost containment program including medical bill review, utilization review and pharmacy benefit management.
The Operations team is responsible for customer service line support, new claim intake and the processing of mail and correspondence. Insureds can report claims 24 hours per day via internet and telephone. The group also serves as the claim department's liaison with the MEMIC IT department.
The Shared Services team provides internal oversight in the areas of quality review, jurisdictional compliance and training and development. The unit helps to ensure that the MEMIC Claim department operates in compliance with statutory requirements, and MEMIC best practices, while also providing a roadmap for staff training and development.
Communications
The Communications team works to develop and execute effective corporate communications strategies that inform and engage the company's key stakeholders including customers, injured workers, insurance agents and company employees through multiple channels including marketing campaigns, publication brochures, advertisements, videos and more.
Finance
The Corporate Finance team supports the financial planning, management and analysis for the short and long-term strategic plan of the MEMIC Group. The team oversees financial planning, financial reporting, treasury, operations and taxation for both internal and external business partners, regulators and rating agencies.
The CAYG team administers, monitors, and provides customer service for accounts enrolled in Comp-As-You-Go, a premium payment plan, where premium is paid based the insureds actual payroll during the policy year. Insureds report payroll information to CAYG's online portal as employees are paid, and premiums are collected based on payroll frequency.
The Premium Accounting team researches, resolves, and responds to billing inquiries, maintains billing records as well as handles cancellations, reinstatements, revised bills, cash entry, new business applications and pay plans for policy holders.
The Premium Audit team is responsible for determining the final earned premium on our insureds' workers' compensation policies. This is done either through physical inspection of payroll records by our field auditors, contracted auditors or by mail. Audits are then reviewed internally for accuracy.
The Enterprise Risk Management (ERM) team is responsible for assessing and mitigating competitive, regulatory, and technological threats to the company's capital, earnings and reputation and assists the Board of Directors and executive team in determining the appropriate risk appetite. In addition, the team oversees Data Privacy, Vendor Management, Business Continuity and other Corporate Compliance related issues.
Information Technology
The Application Development team is responsible for creating custom software solutions and software integrations that enable our employees and our customers to get the data they need to do their jobs efficiently and effectively.
The Data and Analytics team promotes and supports MEMIC's efforts to leverage data in pursuit of the company's mission and business goals. The team accomplishes this by engaging in enterprise data management and maintaining an analytics center of excellence. The analytics center of excellence provides insights to the MEMIC enterprise while supporting analytics efforts in the business areas and self-service reporting.
The Infrastructure and Technical Support team provides and maintains the highest quality technology-based services and support, in the most cost-effective manner, that enable MEMIC business services to provide the highest level of service to their customers.
The Information Security team is accountable for securing the company's systems and data. The team monitors network traffic and PC activity for potential threats and responds when necessary, assesses the company's IT risk level and proposes mitigation, educates the work force about IT security issues, and serves as a trusted advisor to the company in all such matters.
The Operations team is responsible for daily production processing by leveraging a variety of technologies to deliver key business and IT deliverables. The team monitors all critical production processes and technologies that have high visibility and impact on business and IT operations.
The Project Management Office (PMO) provides on-demand expertise, templates, best practices and access to information about efforts across the organization. The goal of the PMO is to provide consistency and build repeatable practices that will improve levels of project success within the organization and build a culture focused on results.
The Quality Assurance team ensures the quality of our software solutions as technical experts in software testing. This takes knowledge of the business and the business systems along with the technical expertise to apply the most effective approach for the given situation whether it's manual testing, automation, or somewhere in between. Our journey is to evolve our skills as our systems evolve and to adapt to new technologies and approaches.
Loss Control
The Loss Control team helps policyholders to understand and mitigate workplace risks. From manufacturing to healthcare to hospitality and more, the team helps policyholders develop practical solutions to prevent workplace injuries.
Underwriting
The Compliance Team is primarily responsible for filing all company rates, rules and endorsements that are required for us to write coverage in each state. The team responds to formal complaints from the Bureaus of Insurance, testifies at Bureau hearings, and verifies that our policy administration system is updated with the correct manual rates, rating algorithms, and endorsements. The team is also involved in data reporting requirements for every policy that we issue.
The Operations team is responsible for the activities that make the Underwriting department "go", including policy issuance, document management, data analysis and reporting, logistics, agency appointments, agency portals, loss run requests, customer service, office supplies, etc. Operations also manages the systems and software solutions used by the department to effectively underwrite policies and service our customers.
The Underwriting team works to evaluate workers' compensation risk through quoting, modifying, reviewing, negotiating and approving new and existing insurance policies. Underwriters also work to build and maintain relationships with our agency partners.