Summer Internship Program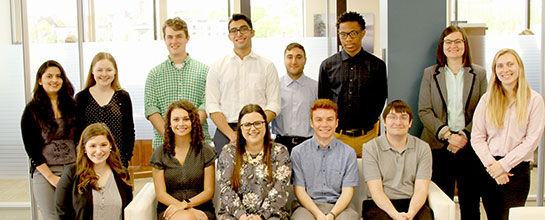 MEMIC's Summer Internship Program is 11 weeks filled with meaningful work, learning sessions and networking opportunities. Our goal is to help prepare our interns for their future careers by providing them with hands on experience related to their field of study.
---
---
---
Frequently Asked Questions
When are the internships posted?
Our 2023 internships will be posted in January 2023.
Is this a paid internship?
Yes. At your school's discretion, you can also receive credit for your time at MEMIC.
When does the program start and end?
Our 2023 program will start on June 5th and end on August 18th.
What are the hours?
Our full-time interns work 37.5 hours per week. The standard schedule is 8:00-4:30 with an hour lunch break.
What is the application process?

Apply online and someone from our HR team will review your application and contact you.
What will my internship look like?
Our interns spend a majority of their time working on department specific projects. Throughout the summer, we have learning sessions called 'Coffee Connections'. These Coffee Connections give our interns an opportunity to learn about topics outside their department as well as build relationships with their fellow interns.
What will my first day look like?
You will attend Intern Orientation. Orientation consists of getting to know the other interns, learning about MEMIC & our policies and a lunch with all the interns, their managers and Human Resources. After lunch, each intern begins training with their department.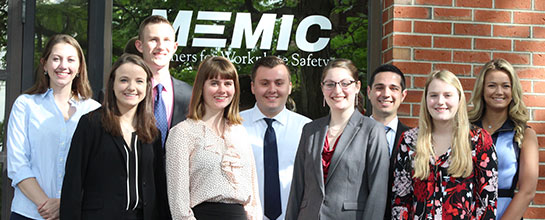 ---
Intern Testimonials