Assistance for the Addicted Workforce
September 14, 2016
General
People around the country are in crisis mode when it comes to dealing with addiction, including many employers. No matter where you are in the US today, there is an epidemic near you regarding the increased use and overdoses of opioids.
August 2016 was another record month of over 200 overdoses in four states. The last week of August was frightening in regards to overdoses and death around the country:
96 overdoses and 178 emergency visits due to overdoses in one Ohio county
29 overdoses in two days in Camden, New Jersey
27 overdoses in Huntington, West Virginia
13 overdoses cases in Jennings County, Indiana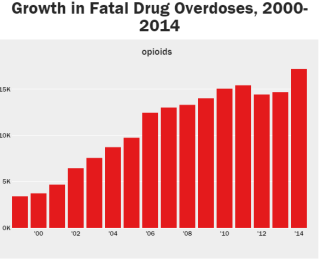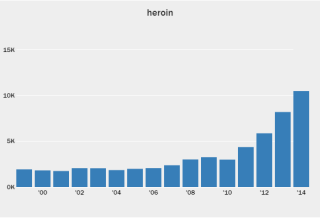 (Time Magazine, March 2016)
Statistics from the Bureau of Labor and Statistics to keep in mind as an employer:
More than six percent of the population over 12 years of age (9 million people) has used drugs within the past thirty days. Rates of use remain highest among persons aged 16 to 25 – the age group entering the work force most rapidly.
Seventy-three percent of all current drug users aged 18 and older (8.3 million adults) are employed. This includes 6.7 million full-time workers and 1.6 million part-time workers.
Construction workers (15.6%); sales personnel (11.4%); food preparation, wait staff, and bartenders (11.2%); handlers, helpers, and laborers (10.6%,); and machine operators and inspectors (10.5%) reported the highest rates of current illicit drug use. Protective service workers reported the lowest rate of current drug use (3.2%).
Drugs affect employers in many ways including workplace safety. Implementing a drug policy for the workplace can significantly reduce absenteeism, improve morale and productivity, and reduce accidents, downtime, turnover, and theft. Companies with longstanding programs have shown that there are improvements to overall employee health including a decreased utilization of the company's medical insurance benefits. For information on establishing a comprehensive drug and alcohol program, check out this previous post by Dave Darnley. State law differs widely regarding the requirements for implementing and maintaining a workplace drug policy, so policies should be approved by a legal professional proficient in your states laws.
State law also differ widely when it comes to prescription drug monitoring programs and limiting the strength and duration of opioid prescriptions. 25% of prescription costs in workers' compensation claims being opioid painkillers and it has been shown that if an injured worker is on an opioid based pain medication that the cost of their claim goes up about 4 times that of a similar claim without the opioid use. This article by MEMIC's Senior Vice President of Claims details how the most effective laws follow best practices developed by leaders in workers' comp.
To assist employees with a known substance problem, look into your organization's insurance policy to see if it covers a Life Assistance Program (LAP) or an Employee Assistance Program (EAP). Such programs can offer unlimited phone consultations and guidance for substance abuse rehabilitation options in your area.
If you are an employer and would like information about creating and implementing a prevention and treatment program for your employees, call the Center for Substance Abuse Prevention's Workplace Helpline at 1-800-967-5752. The following resources provide more information about drug testing in the workplace, including drug-free requirements for Federal contractors and grantees and for certain transportation employees:
U.S. Department of Labor (DOL), eLaws Drug-Free Workplace Advisor
The U.S. DOL, eLaws Drug-Free Workplace Advisor assists employers with creating customized drug-free workplace policies, and informs employers and employees about the Drug-Free Workplace Act of 1988.
U.S. Department of Transportation (DOT), Office of Drug & Alcohol Policy & Compliance
The U.S. DOT, Office of Drug & Alcohol Policy & Compliance advises on national and international drug testing and control issues, and rules related to the drug and alcohol testing of safety-sensitive transportation industries.
National Institute on Drug Abuse
From the Bangor Daily News, Maine suffers record number of fatal drug overdoses in first half of 2016: