Fall Protection and Prevention; What You Need to Know
May 18, 2016
General, Slips, Trips & Falls, Safety Programs
Year after year, fall protection standards are some of the most frequently cited OSHA regulations. Additionally, falls continue to be one of the leading causes of workplace fatalities overall, and the leading cause of death in construction. According to the Bureau of Labor Statistics, 4,679 worker fatalities occurred in 2014 with fall, slip, and trip related fatalities increasing by 10%, driven largely by an increase in falls to a lower level.
2014 Fatal Occupational Injured by Major Event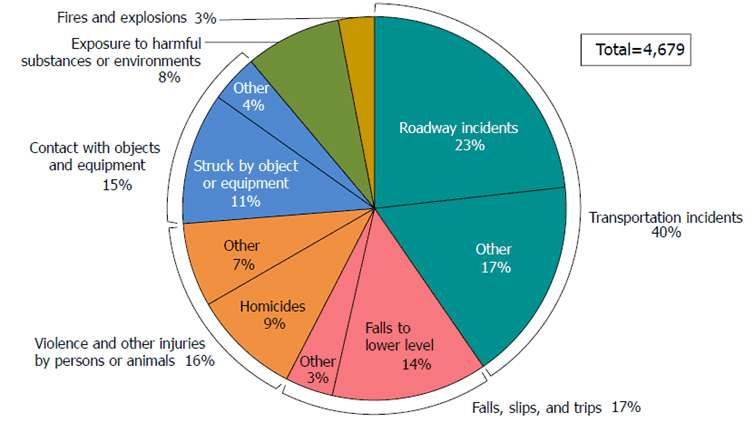 In order to ensure that your workers are adequately protected from falling, consider conducting a workplace fall hazard assessment to review the following items:
Which of your employees in your workplace are exposed to falls?
Are all tasks or work areas with fall hazards identified?
Is training formal and documented?
Who is your competent person?
Does your fall protection program include a rescue plan?
It is important for employers to understand the hierarchy of controls as it applies to protecting their workforce and when workers must be protected from falling. The limitations and components of fall prevention programs and fall arrest systems must be understood to provide adequate protections and not just a false sense of security. For additional information regarding Fall Protection requirements reference the OSHA standards, 29 CFR 1926.501 for Construction and 29 CFR 1910.23-.30,for General Industry.
If you want to learn more about how to protect your workers, MEMIC will be hosting a live webinar at 10:00am EDT on Thursday, May 26, 2016. This one-hour presentation is free for all MEMIC policy holders.