Jayson Hebert
Safety Management Consultant, WCP®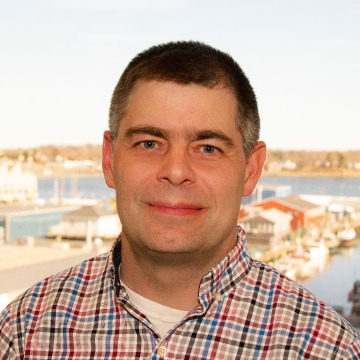 "My passion is to help our clients establish a strong safety culture to ensure that each of their employees leave work in the same physical condition that they arrived in each and every day.

It is my belief that all accidents/ injuries are preventable; however this cannot be accomplished by simply relying on luck. Safety needs to be one of the primary pillars of the foundation of any organization.
The journey towards excellence in safety requires the establishment of a strong safety culture that empowers all levels of the organization to be safety minded and provides the ability for each employee to share the responsibility of working safely, proactively identify safety risks and continually work to implement sustainable solutions in regards to safety."
Jayson has over ten years experience in manufacturing, working in different roles ranging from Manufacturing/ Process Engineering to Occupational, Safety & Health Manager. Jayson has had the opportunity to gain work experience on all aspects of safety. His technical background provides him with the ability to identify safety risks and develop/ implement sustainable solutions. He also has experience in establishing safety policies and programs to establish a strong safety culture as well as manage injuries and minimize claims when they occur.

Jayson earned a bachelor's degree in Industrial Technology with a minor in Environmental Safety and Health from the University of Southern Maine (USM). He has also received formal training in Process Safety Management (PSM) and Risk Management Planning (RMP) from Garden City Community College. Jayson has also completed extensive study in the field of workers' compensation and earned the Workers' Compensation Certified Professional (WCP®) designation.