Peter Koch
Manager, Digital Technology, WCP®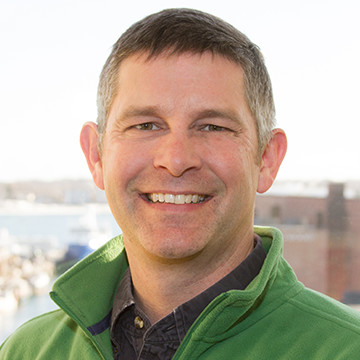 "Safety's all about doing the right thing. Whether owning a business, managing a company, or running a crew, we have a moral obligation for the safety and well being of the people who work with us. The cultures of many successful companies are based on up-front expectations for performance, training, communication, followup, accountability, setting the example, and trust. These principles of culture building are not unique to any one specific industry, but are germane across them all. They hold true for the companies I have worked for and with. Safety is a prerequisite of a solid workplace culture."
Peter has over 28 years of experience in the New England recreation industry, which includes 20 years, spent either working in or managing many aspects of the ski industry, including Mountain Operations, Resort Services, Lodging, and Food Service. Because the ski industry is so diverse—combining hospitality with construction, health care,
manufacturing, and outdoor recreation—Peter has experience with almost all categories of businesses insured by MEMIC.
Peter graduated from Springfield College with a Bachelor of Science degree in Recreation Industry Management. He holds current certifications from the National Ski Patrol, the Professional Ski Patrol Association, and SPRAT (Society of Professional Rope Access Technicians) and has been previously certified as Level 2 through the Professional Ski Instructors of America. Peter is an authorized instructor in both the OSHA 10-hour Construction and the OSHA General Industry Outreach Training Programs. He is an Outdoor Emergency Care (OEC) Instructor, Outdoor Emergency Transportation (OET) Instructor Trainer with the National Ski Patrol, and is on the examining team for the National Ski Patrol Eastern Division Certified program.