Jennifer Campbell
Safety Management Consultant, CSP, WCP®, CSPHA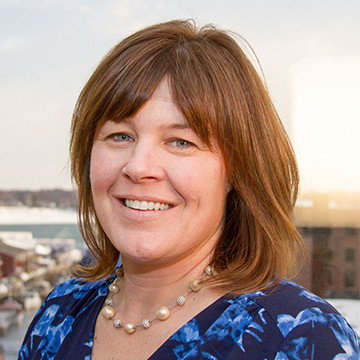 "Properly identifying loss sources and putting together a strong, effective action plan is the best way to reduce losses and the cost of workers' compensation. My goal is to work with each client to create a strong effective action plan and assist them in creating an injury-free environment."
Jenn has worked as a Safety Management Consultant for over 20 years. Working with the insurance carrier, the insured and self-insured groups, Jennifer has obtained solid experiences that helped her reduce exposures and implement strong safety programs. During her time as a loss control consultant, she has specialized in the restaurant, retail, hospitality and light manufacturing industries. She has provided her clients with strong consulting services and solid injury prevention plans to control exposures and reduce the potential for losses. By taking a team approach and becoming a part of the companies' "management team," Jennifer understands the need to put forth solid action plans to reduce losses.

Jennifer's goal at MEMIC is to partner with her clients and develop appropriate solutions that control and eliminate potential losses. Through a comprehensive safety plan and effective safety training, the goal of "Zero Injuries" is achievable.

Jennifer graduated from Keene State College with a Bachelor of Science degree in Safety Studies, a Bachelor of Science degree in Business Management and an Associate of Science degree in Science, Chemical Dependency. She has earned the Workers' Compensation Professional (WCP®) and Certified Safe Patient Handling Professionals (CSPHA) designations.