E-Ergo™️️: Ergonomics at Your Fingertips
Work injury prevention and product quality all improve with good workstation design.
Free to our policyholders, MEMIC's E-Ergo™️️ conveniently provides the tools and solutions to overcome everyday ergonomic challenges in the office, manufacturing, healthcare and manual material handling work environments. In a competitive world economy, fixing the problem right now is essential and improving worker comfort and efficiency is key to a healthy and successful business.
Office Environments
For the office worker, with just 5 quick photos emailed to one of MEMIC's ergonomists, we can begin to identify your risk factors and provide solutions within 48 hours.
Manufacturing, Healthcare and Manual Material Handling Environments
In manufacturing, healthcare and manual material handling environments, the work is dynamic and the best way to review and analyze these jobs is through a short 30-second video clip of the job task. Your video allows us to see the critical demands and essential functions within the work tasks so our experts can identify risks and exposures and provide reasonable suggestions for ergonomic improvement.
How to Get Started
Download and complete our E-ergo Assessment Tool™️️
Email completed form to CCollomy@MEMIC.com
Get More!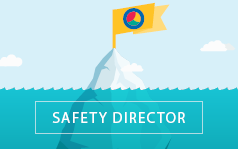 The safety resources on memic.com are just the tip of the MEMIC iceberg! Safety Director, our web-based tool, offers more safety know-how and access to Safety.BLR.com and HR.BLR.com.
Log In