Three Resilient Students Awarded MEMIC Scholarships Totaling $15,000
July 07, 2016 |

Corporate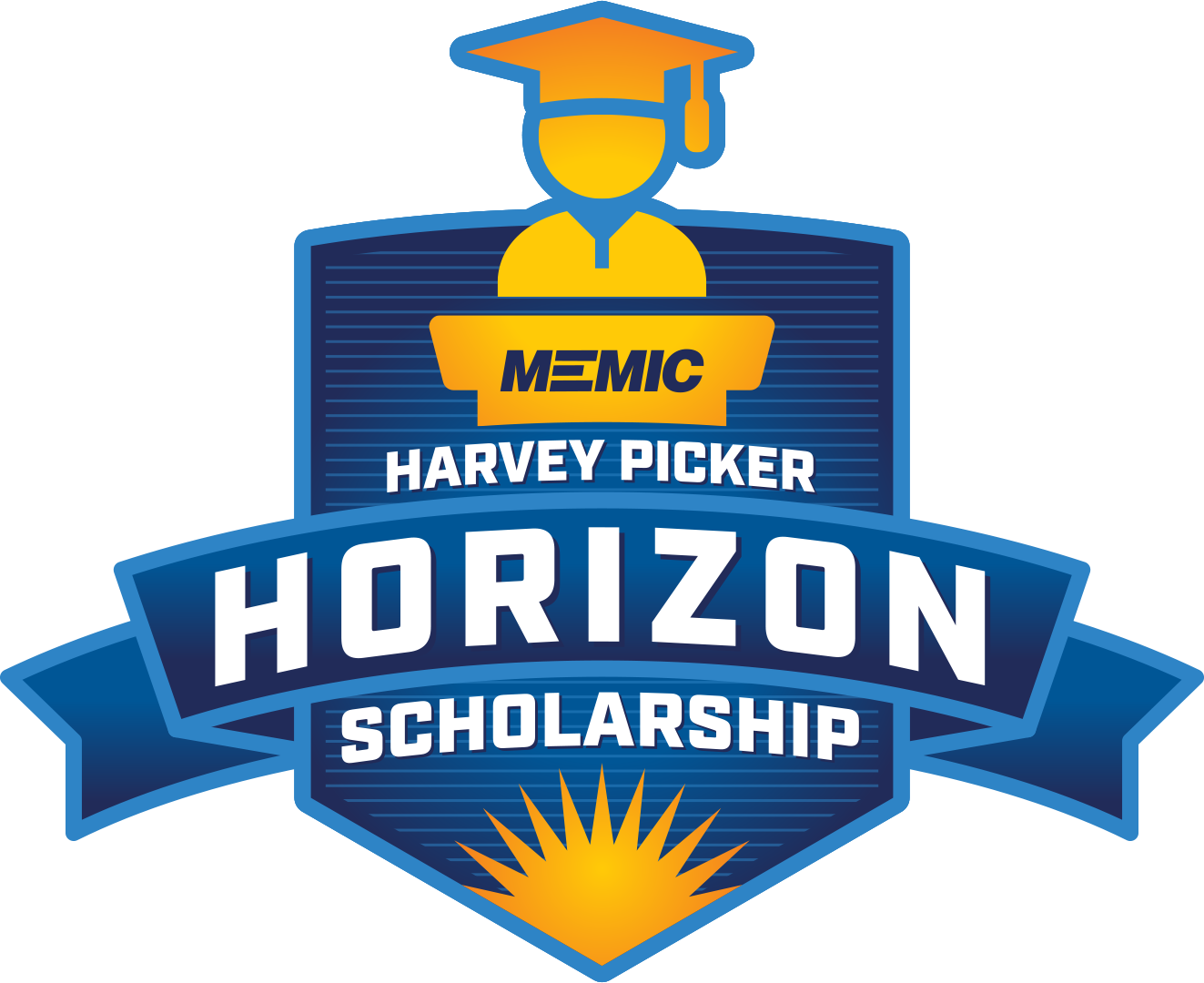 PORTLAND, Maine, July 7, 2016 – At its Annual Meeting of the Policyholders, workers' compensation specialist The MEMIC Group awarded $15,000 in scholarships to three children of workers who suffered serious workplace injuries. Griffin Wade of Lewiston, Maine, Kelsey Jones of Hancock, Maine and Sadie Martinez Clavijo of Hartford, Connecticut each received $5,000 toward their college ambitions.
The MEMIC Harvey Picker Horizon Scholarship has been awarded annually since 2001 to the spouse or child of a worker who has suffered a serious injury or death at work. With the 2016 awards, MEMIC has granted scholarships totaling $140,000.

"We recognize that although workers' compensation insurance covers medical treatment and replaces a percentage of lost wages, it cannot eliminate all of the stress and strain that an injury can cause a family," said MEMIC President and CEO John T. Leonard. "Our goal is to do all we can to prevent workplace injuries in the first place and we hope these scholarships will lead to a brighter future for these resilient students."

Griffin Wade will begin his first year at Johnson & Wales University in Providence, Rhode Island to study Culinary Nutrition. Wade said watching his father "make sure our family has dinner every night is one of the biggest reasons I started culinary in high school... We swap ideas, cook together and compete for the best entrée." Wade said he "learned what it means to be resilient and persevere through obstacles" from his father, a former pro golfer suffering from chronic pain after surgery on a torn rotator cuff.

Wade's competitive spirit and dedicated team work has already led him to success in the kitchen and in the sports arena. This past year, Wade and four of his peers were selected to represent the city of Lewiston and its public school Culinary Arts program at the Regional ProStart Competition where they received first place and represented Maine at the National ProStart Invitational. Wade was also selected by his peers to serve as captain of both the Lewiston High School Varsity Hockey team (which won the Class A State Championship earlier this year) and Varsity Lacrosse team. Active in the community, Wade has volunteered for the American Diabetes Association "Tour de Cure," Special Olympics "Learn to Golf" program and the Dempsey Challenge for Cancer.

Kelsey Jones, a graduate of Mount Desert Island High School, plans to study Digital Art/New Media. Jones wishes to "inspire others and myself to look and live more positively." Her father passed away in an accidental drowning last year and community is very important to her, she hopes to "become part of a collaborative team of artists." Jones has been a co-leader of the Gay Straight Diversity Alliance and the Geek Club all while working at Hannaford Supermarket since her sophomore year to support her family's finances. Jones said "the MEMIC Horizon Scholarship is going to be extremely helpful to me in inspiring and achieving my goals."

Sadie Martinez Clavijo will enter her senior year at University of the Cumberlands in Williamsburg, Kentucky where she is completing a double major in Criminal Justice and Spanish with a minor in French. After a workplace injury, her father had major complications during back surgery. Family is extremely important to Martinez Clavijo, she said "The one thing I truly believe that has kept my dad going is the fact that I am still in school in Kentucky." She is very active in campus groups like the National Spanish Honor Society, the Women's Golf Team, Sigma Delta Pi (the National Collegiate Hispanic Honor Society) and the Academic Resource Center where she tutors Spanish.

MEMIC's scholarship program is named in honor of Harvey Picker, a former Camden, Maine resident who died in March of 2008. Picker was a physicist, inventor, educator, businessman and philanthropist who valued education. Educated at Colgate and Harvard, he went on to run his family's company, Picker X-Ray, which developed the portable x-ray machine which was first used in WW II. Picker then worked at MIT on the secret development of radar for the U.S. Navy. His company continued its efforts in the world of medicine, developing the precursor to the ultrasound machine which is used routinely in medical care today. He later served as a dean at Columbia University.

In 1982, Picker retired to Maine and took on many other pursuits. Among the many was Harvey's appointment in 1991 by Governor John R. McKernan to serve as one of three on the Blue Ribbon Commission for Workers' Compensation. The reforms recommended by Picker and his fellow commissioners led to the creation of MEMIC. Picker later served as a member of the Board of Directors at MEMIC.

###
About MEMIC
The MEMIC Group includes MEMIC Indemnity Company, MEMIC Casualty Company, and parent company Maine Employers' Mutual Insurance Company; all rated "A" (Excellent) by A.M. Best. As a super-regional workers' compensation specialty insurer, The MEMIC Group holds licenses to write workers' compensation in 46 states plus the District of Columbia. The group insures more than 20,000 employers and their estimated 300,000 employees, and holds more than $1 billion in assets. The group maintains offices in Manchester, NH; Glastonbury, CT; Albany, NY; Weehawken, NJ; West Conshohocken, PA; Tysons Corner, VA; and Tampa, FL; in addition to its headquarters in Portland, ME.