More Than 200 Nonprofits Receive Funds from MEMIC Employees; Giving Focused on Medical Research, Community Support and Animal Welfare
February 07, 2019 |

Corporate
PORTLAND, Maine, February 7, 2019 – If you had $100 to give, where would it go? For the second year in a row, all of The MEMIC Group's 450 plus employees had the opportunity to answer that question.

Workers' compensation specialist MEMIC kicked off its first charitable giving campaign last year, to celebrate the company's 25th anniversary each employee could direct $100 to a 501c3 charity that captured their hearts.

"We had such great engagement last year, we had to do it again this year," said MEMIC President and CEO Michael Bourque. "MEMIC has a long tradition of community engagement. It's important that we listen to our employees to find out what they are truly passionate about. One employee told me that in 30 plus years in insurance, this is the most meaningful thing any of his employers have ever done."

More than 200 nonprofits across the country from Maine to Florida, to California received funds from employees. Charities with the most employee contributions this year included the Animal Refuge League of Greater Portland, St. Jude Children's Research Hospital, and the Travis Mills Foundation. Top giving categories included animal welfare, medical research and support organizations, and community support and action organizations.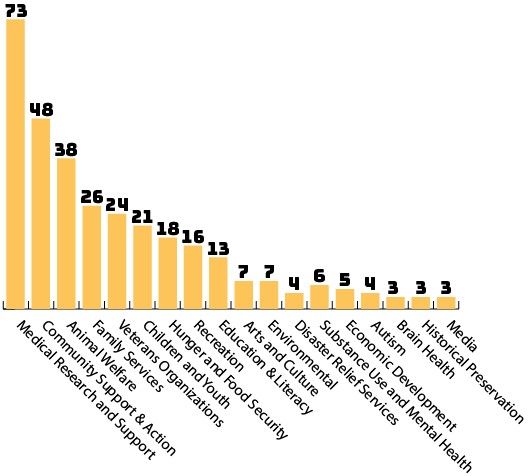 ###
About MEMIC
The MEMIC Group includes MEMIC Indemnity Company, MEMIC Casualty Company, and parent company Maine Employers' Mutual Insurance Company; all rated "A" (Excellent) by A.M. Best. As a super-regional workers' compensation specialty insurer, The MEMIC Group holds licenses to write workers' compensation across the country. The group insures more than 20,000 employers and their estimated 300,000 employees, and holds more than $1.4 billion in assets. The group maintains offices in Manchester, NH; Glastonbury, CT; Albany, NY; Weehawken, NJ; West Conshohocken, PA; Tysons Corner, VA; and Tampa, FL; in addition to its headquarters in Portland, ME.