Million Women Mentors Recognizes MEMIC's Advocacy
December 05, 2018 |

Corporate
PORTLAND, ME, December, 5, 2018 – The national Million Women Mentors (MWM) movement recently recognized The MEMIC Group, a workers' compensation insurance specialty company, with its Corporate State Advocacy Award at their Washington, D.C. conference. Catherine Lamson, Senior Vice President and Chief Administrative Officer at The MEMIC Group, who championed the MWM formation in Maine, accepted the award on behalf of the company.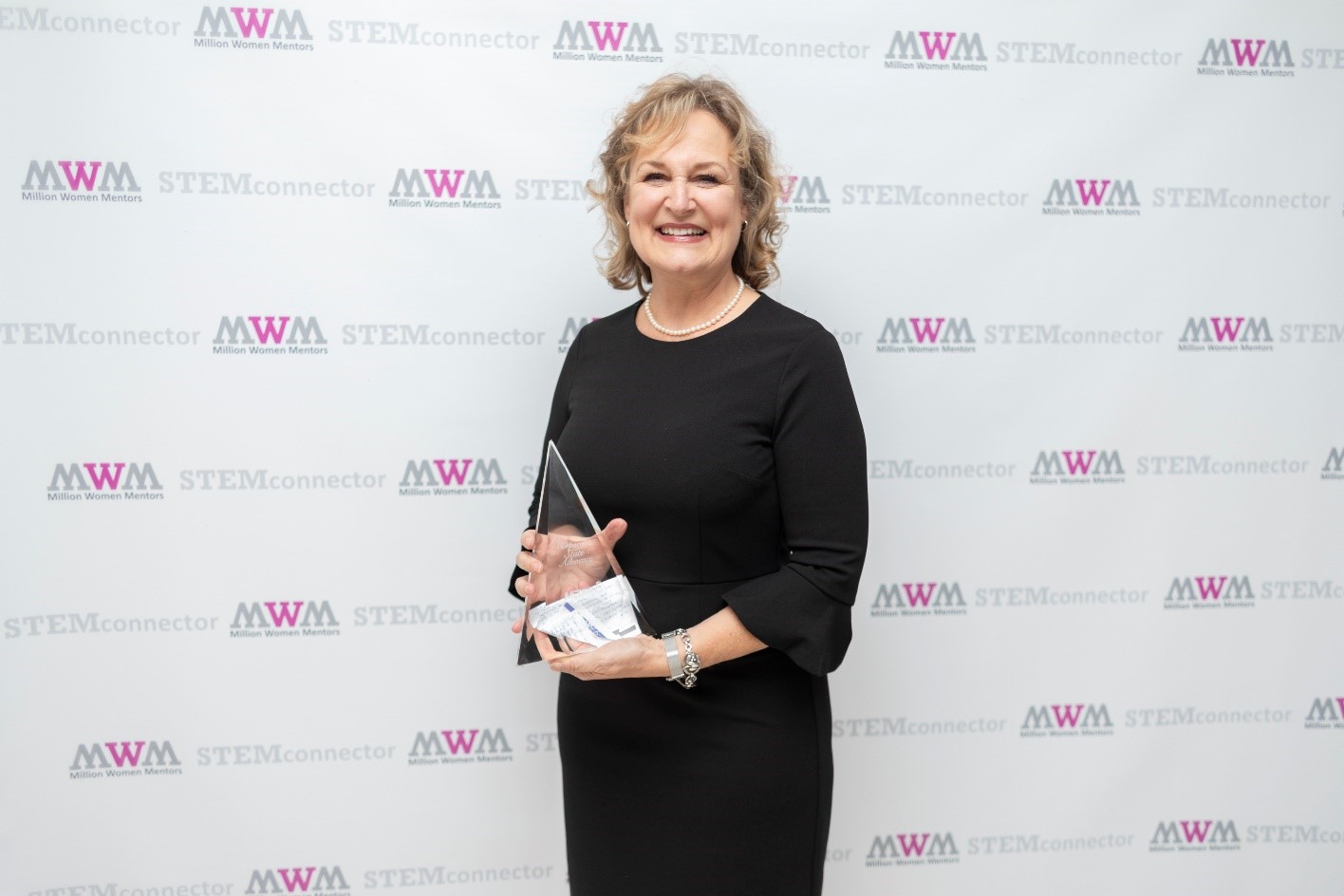 Million Women Mentors is working in 40 states to entice and mentor high school girls into careers in science, technology, engineering and math (STEM). Though women comprise 50 percent of the U.S. workforce, only 24 percent of the STEM workforce are women.

In choosing MEMIC, the nationwide mentorship organization cited MEMIC as a "success story that provides a scalable model for how corporate leaders can work to impact change locally, on the ground, in their state at networking events and school STEM nights."

In addition to recruiting other STEM-dependent employers to embrace the mentorship model, MEMIC also relies on such technical expertise to deliver safety training services and injury case management.

According to Lamson, "MEMIC's safety teams use engineering to eliminate workplace hazards that cause injuries, particularly in process manufacturing as well as patient handling in the healthcare field. These jobs are heavily dependent on STEM-educated employees which makes the insurance field ripe for employment opportunities for young women."

Lamson also noted that MEMIC's own business operations require information technology, accounting and actuarial expertise to produce a profit for the policyholders of the mutual insurance company as well as bring new products and services to market. "Gratefully, we have women leaders at MEMIC in IT, underwriting, claims and finance who are perfect role models for a successful career in STEM-related occupations."

Nationally, the average STEM-related job requiring a bachelor's degree or higher begins at $66,123 – nearly $10,000 higher than non-STEM college graduates.

MEMIC has a long-standing commitment to higher education and recently endowed the Risk Management and Insurance Program at the University of Southern Maine. "It's time we tapped all that emerging female talent by putting our time, talent and treasure to work," said Lamson.
###

About MEMIC
The MEMIC Group includes MEMIC Indemnity Company, MEMIC Casualty Company, and parent company Maine Employers' Mutual Insurance Company; all rated "A" (Excellent) by A.M. Best. As a super-regional workers' compensation specialty insurer, The MEMIC Group holds licenses to write workers' compensation across the country. The group insures more than 20,000 employers and their estimated 300,000 employees, and holds more than $1.3 billion in assets. The group maintains offices in Manchester, NH; Glastonbury, CT; Albany, NY; Weehawken, NJ; West Conshohocken, PA; Tysons Corner, VA; and Tampa, FL; in addition to its headquarters in Portland, ME.