MEMIC's Financial Strength Affirms "A" (Excellent) Rating From A.M. Best

PORTLAND, Maine – A.M. Best, the premiere rating organization for the insurance industry in the United States, has affirmed its "A" (Excellent) rating for workers' compensation specialist The MEMIC Group, which includes Maine Employers' Mutual Insurance Company, MEMIC Indemnity Company and MEMIC Casualty Company.
A.M. Best acknowledged in its annual review The MEMIC Group's strong balance sheet including risk-adjusted capitalization and favorable loss reserve development over the past 10 years. A.M. Best also noted the company's focus on workplace safety, history of policyholder dividends, dominant Maine market share and its growing diversification across the Eastern Seaboard.
"A.M. Best's affirmation of our 'A' rating complements our 2018 designation as the 'top workers' compensation insurance company in the United States,' by another important insurance organization," said MEMIC President and CEO Michael P. Bourque. "We will continue to innovate and deliver the best workplace safety and injury management services in the industry. This rating is indicative of our employees' incredible efforts to reduce costs by reducing injuries, managing expenses and dedicating themselves to serving customers."
In 2018, The MEMIC Group wrote more than $400 million in premium for workers' compensation and employment practices liability insurance, an increase of more than 5.48% from 2017. That record year was immediately followed by a strong start to 2019 despite challenges presented by rate decreases in almost all states across the country.
According to Chief Financial Officer, Daniel J. McGarvey, "Barring any unforeseen changes in public policy or natural disasters, we will remain competitive in the states we serve but will be relentless in our underwriting discipline, conservative financial management and diligent practices to return injured workers to health and their jobs."
A.M. Best's rating release made special note of MEMIC's record of making "workplace safety one of its highest priorities with substantial resources dedicated to fostering a safer work environment." The report also noted the MEMIC Group maintains models to test and track economic surplus, cash flow, duration and leverage analysis, the foundation of an appropriate and formalized enterprise risk management process.
The MEMIC Group was named ACORD's 2018 "top workers' compensation insurance company in the U.S." as well as the Maine Insurance Agents Association Company of the Year.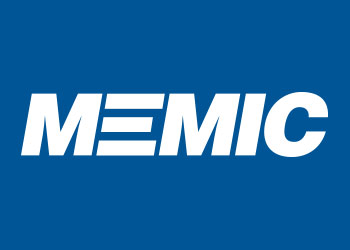 ###
About MEMIC
As a super-regional workers' compensation specialty insurer, The MEMIC Group holds licenses to write workers' compensation across the country. The group insures more than 20,000 employers and their estimated 300,000 employees, and holds more than $1.4 billion in assets. The group maintains offices in New Hampshire, Connecticut, New York, New Jersey, Pennsylvania, Virginia and Florida, in addition to its headquarters in Portland, Maine.