MEMIC Awards $20,000 in Scholarships to Three Resilient Students
June 10, 2019 |

Corporate

PORTLAND, Maine – Three children of workers who suffered serious workplace injuries were awarded a total of $20,000 in need-based scholarships from The MEMIC Group at its recent Annual Meeting of Policyholders. Dylan Collin of Trenton, Benjamin Ruest of Madawaska and Henry Laurita of Hope, Maine are this year's MEMIC Harvey Picker Horizon Scholarship recipients. With the 2019 awards, workers' compensation specialist MEMIC has granted scholarships totaling $190,000 to 36 young scholars.
"While it's MEMIC's mission is to protect lives and prevent workplace injuries in the first place, the resilience of these students is truly impressive and we hope these scholarships will lead to a brighter future for them and their families," said MEMIC President and CEO Michael Bourque. "They have each overcome challenges and shown compassion and determination in the ways they give back."
Dylan Collin will be in his 4th year at the University of Rochester and is studying Mathematics with a minor in Economics. Collin held leadership positions with the school's Actuarial Club, Rugby Club and Society of Undergraduate Math Students. As philanthropy chair for the Sigma Chi Fraternity he organized a 2-week service trip to help rebuild a school and church in a small community in the Dominican Republic, he also organized a charity dinner that raised more than $3,000 to aid Syrian Refugees. In Rochester he volunteered with the Youth Outreach Program on a weekly basis at inner city schools to help motivate and teach underprivileged children.
Collin wrote eloquently in his application of the night his father, a heavy equipment operator, sustained a back injury when he slipped off the machinery during a winter storm. "The power outage had a household full of three teenage boys and a young puppy unusually calm on a late evening. The serenity was cut short as my mom's outdated ringtone broke the silence. The next thing I saw was something I hope to never see again. My mother's face was in a state of distress and confusion that made me sick to my stomach."
Benjamin Ruest will be a freshman at UMaine Fort Kent and is studying Criminal Justice with a minor in Homeland Security. He is bilingual, an Eagle Scout, works part-time at High View Manor Rehab and Nursing Center, plays hockey and is in the youth ministry. Ruest's teachers at Madawaska High School praise him for his work ethic, determination, self-discipline and consideration for others. His mother is a teacher and his father worked at a local paper mill when he was injured.
Henry Laurita was a Horizon Scholarship recipient in 2015 and will be a senior at the University of Maine. He is studying Zoology with minors in Neuroscience and Psychology. He is a well-rounded athlete and volunteers at a gymnastics facility. In addition, he writes a monthly wildlife column for the local newspaper. Henry is the son of the late veterinarian James Laurita who was killed in an accident while tending to the care and rehabilitation of elephants at Hope Elephants, the nonprofit elephant sanctuary James founded.
Laurita wrote in his application, "There are countless ways in which the loss has impacted my family and myself. Most recently I've felt the absence of my mentor - the person I'd ask all my questions to, zoological or otherwise - and who I went to first for advice." He said his father would say "you should be able to look in the mirror at the end of every day and say, 'I did something good.'"
"I count myself lucky - I've already found a field that both holds my passion and potential for helping the world," Laurita said. "I'm happy at the end of each day with my decision to pursue wildlife medicine through higher education."
The MEMIC Harvey Picker Horizon Scholarship has been awarded annually since 2001 to the spouse or child of a worker who has suffered a serious injury or death at work. The scholarship is named after former Camden, Maine resident Harvey Picker, a renowned physicist, educator, philanthropist and advocate for education. In 1992, Picker was appointed by then Governor John R. McKernan as a member of the Blue Ribbon Commission on Workers' Compensation, which led to the formation of MEMIC. Picker also served as a member of the Board of Directors at MEMIC.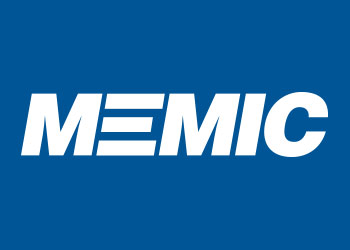 ###
About MEMIC
The MEMIC Group includes MEMIC Indemnity Company, MEMIC Casualty Company, and parent company Maine Employers' Mutual Insurance Company; all rated "A" (Excellent) by A.M. Best. As a super-regional workers' compensation specialty insurer, The MEMIC Group holds licenses to write workers' compensation across the country. The group insures more than 21,000 employers and their estimated 300,000 employees, and holds more than $1.4 billion in assets. The group maintains offices in Manchester, NH; Glastonbury, CT; Albany, NY; Weehawken, NJ; West Conshohocken, PA; Tysons Corner, VA; and Tampa, FL; in addition to its headquarters in Portland, ME.