76 MEMIC Employees Accept CEO's Personal Ice Bucket Challenge
September 17, 2014 |

Corporate
Portland, ME, September 17, 2014 – 76 MEMIC employees have accepted John Leonard's company-wide final ice bucket challenge of the summer in support of the ALS Association. Leonard, who is President and CEO of MEMIC, will make a personal donation of $50 to the ALS Association for every employee that takes the challenge, which will take place in front of MEMIC's corporate headquarters at 261 Commercial Street in Portland, Maine on Friday, September 19th at 2pm. MEMIC employees in Manchester, NH and West Conshoshocken, PA will also participate in the challenge.
For Leonard, finding a cure for amyotrophic lateral sclerosis (ALS) is a personal issue, a childhood friend had ALS as well as a much admired MEMIC employee who passed away in 2010.
"It is amazing that these challenges have brought so much attention to this important cause. MEMIC employees have been extremely generous in giving back to the community and I am touched at how many have stepped forward to join me in this," says Leonard.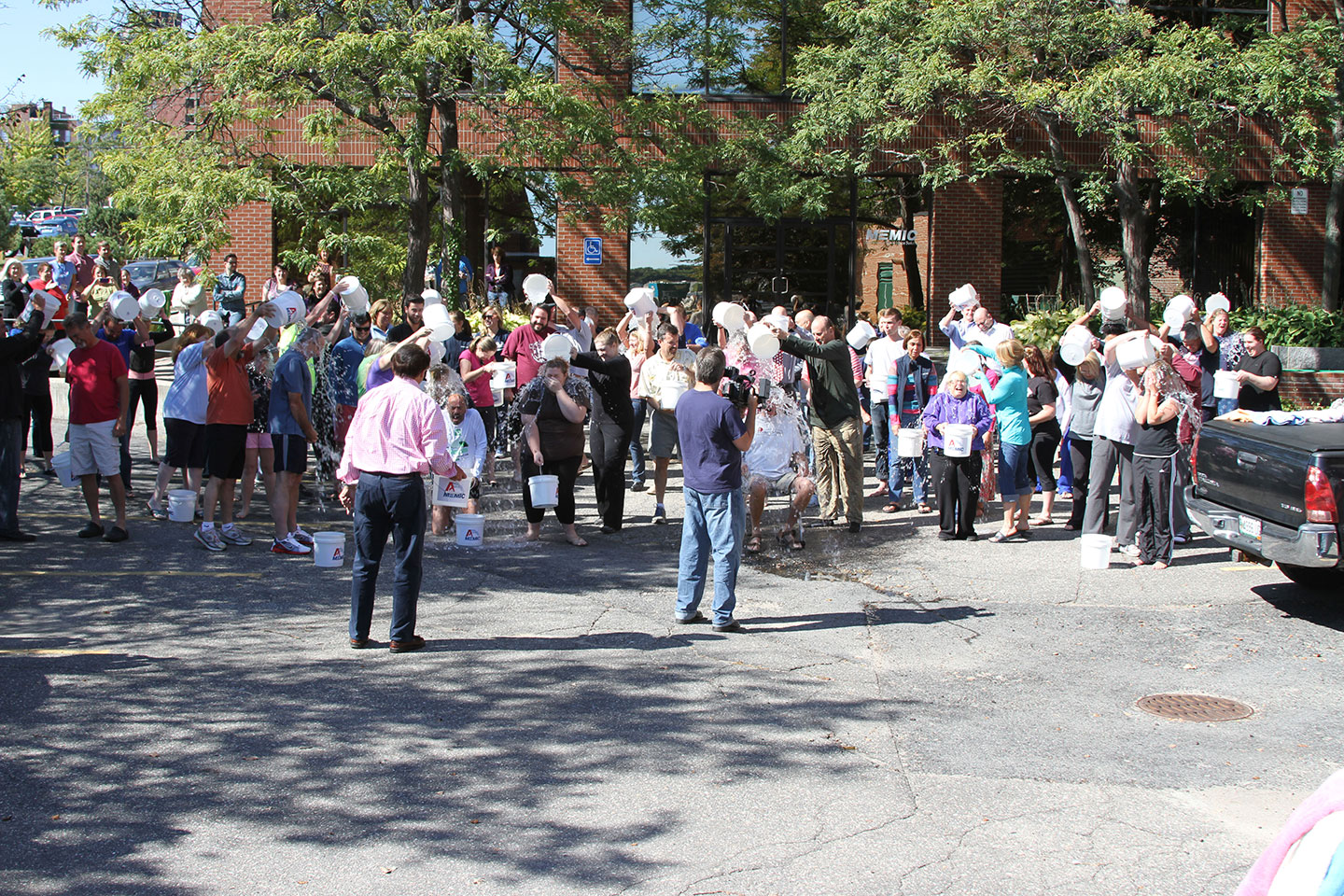 About MEMIC

A super-regional workers' compensation specialty insurer rated "A" (Excellent) by A.M. Best, The MEMIC Group insures more than 20,000 employers and their estimated 300,000 employees. Licensed across the country with more than $1.2 billion in assets, The MEMIC Group is a leading carrier in the Northeast with a growing profile across the Eastern Seaboard. Offices are located in New Hampshire, Connecticut, New York, New Jersey, Pennsylvania, Virginia and Florida, in addition to the headquarters in Portland, Maine.