Eileen Fongemie
Senior Vice President, Chief Financial Officer & Treasurer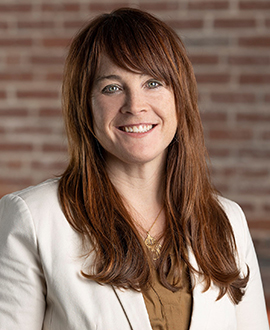 Eileen joined MEMIC in 2007 as a Senior Accountant and was promoted to Financial Reporting Manager in 2010, Director of Finance in 2014, and Vice President of Finance and Assistant Treasurer in 2016 where she is responsible for planning, direction, and management of the company's financial information under the direction of the Chief Financial Officer. Prior to MEMIC, Eileen was a Senior Financial Analyst for MaineGeneral Health and spent five years in public accounting with BerryDunn.

Eileen is a Certified Public Accountant (CPA) and has earned her Chartered Property Casualty Underwriter (CPCU) and Workers' Compensation Professional (WCP®) designations. She is a graduate from the University of Southern Maine with a bachelor's degree in English and has attended the Executive Program in Corporate Strategy at the University of Chicago and Introduction to Analytics at the Northeastern University Roux Institute.

Eileen currently serves on the MEMIC Retirement Advisory Committee, the Connecticut Insurance Guarantee Fund Board of Directors, and the Massachusetts Insurers Insolvency Fund Board of Directors as well the Audit Committees of Guaranty Fund Management Services, the Vermont Property & Casualty Insurance Guaranty Association, the District of Columbia Insurance Guaranty Association, and the New Hampshire Guaranty Association. Eileen is the former Chair and member of the Finance and Investment Committee of the American Association of State Compensation Insurance Funds (AASCIF).

Eileen is a graduate of the Maine Development Foundation, Leadership Maine, Baskahegan Class, and, since 2019, has been a board member and is current Treasurer for ProsperityME.

Eileen currently lives in Scarborough, Maine with her husband, Kirk, and two children.