Holiday Shutdown Means Open for Cleaning
December 08, 2016
General, Slips, Trips & Falls
The Holiday Season is a great opportunity to give your employees a well-deserved break.
It is also an opportune time to perform preventative maintenance and cleaning that is not possible during normal operating hours. Your holiday maintenance crew could be exposed to hazards they don't routinely deal with. Before the work begins, take the time to review potential hazards and how to protect workers.
Falls
Is it time to break out the ladders, scaffolds, scissor lifts, or boom lifts to change light bulbs, paint walls, or dust rafters? To protect workers against falls:
Provide the correct equipment, such as ladders that are long enough and the appropriate type for the task.
Forbid the use of unsafe options such as an unsecured or unguarded platform raised by a forklift.
Train employees how to use personal fall protection. equipment if required by the job.
Issue tools and equipment that will enable them to maintain three-point contact with ladders, such as hooks to hold paint buckets.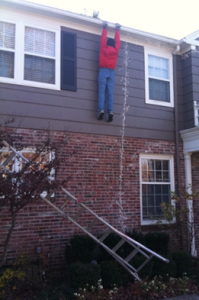 huffingtonpost.com
Falling object hazards
Will your workers be releasing equipment or objects that are normally stationary and secured? Do they need to move supplies and equipment, such as roofing shingles or replacement parts, to elevated areas? Will they work in crews, with some workers above others? To protect workers from falling objects:
Identify potential falling object or overhead hazards for each job.
Remind workers above to secure their tools and materials. Use toe boards or debris nets as needed.
Remind workers below to wear their hard hats.
Secure items whose supports may be compromised.
Provide refresher training for workers who will use slings or other lifting accessories.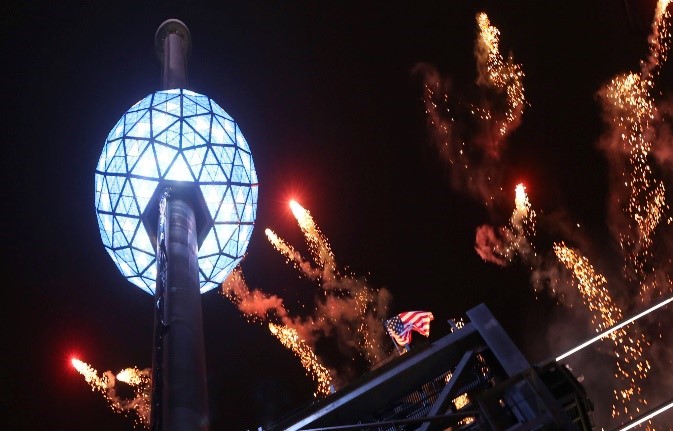 nycnewyearseve.com