Laurie Nolt
Manager, Regulatory Training, CSP, ARM, HEM, WCP®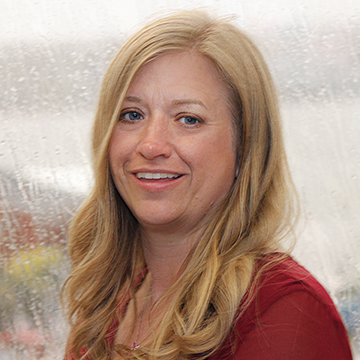 "Businesses that value safety culture and build upon it rather than prioritizing it will have the long-lasting benefit of protecting workers. Providing them a safe and healthful workplace is a great way to build a team environment and create a productive one as well. A business can thrive in safety culture with the appropriate guidance and a philosophy of everyone's safety matters. Front line workers know the job better than anyone else. I feel it is my job to use my passion and energy for safety to ensure their voice is heard and their opinion is included so they own the process and can accept necessary changes when they arise."

Laurie has over 20 years of experience in the safety field. She comes to MEMIC after having worked in a variety of industries and has many specialties. She spent several years of her career in a heavy manufacturing environment, worked for a variety of clients while employed as a safety consultant with a construction focus, and most recently spent more than 10 years in insurance. Laurie was promoted to the Loss Control Manager of Regulatory Training in early 2022. She now focuses a large portion of her time creating, coordinating, and delivering training for policy holders. She has also been collaborating with the Safety Management Consultants on interactive training techniques.

Laurie is an Occupational Safety and Health Administration (OSHA) Mid-Atlantic and OSHA Outreach Trainer for General Industry Courses. The opportunity to teach OSHA based courses has provided Laurie with an abundance of OSHA knowledge along with additional opportunities for adult learning growth. Laurie earned her bachelor's in Occupational Safety and Environmental Health from Millersville University in Central Pennsylvania.

Since 2002, Laurie has been an active member of the American Society of Safety Professionals (ASSP).

Laurie is a Board-Certified Safety Professional (CSP), has earned her Associate in Risk Management Designation (ARM) and holds the Healthcare Environmental Manager and Worker's Compensation Professional designations. She continually looks for opportunities to grow her knowledge and enjoys interacting with people and forming new relationships and strengthening current ones.