MEMIC Honors Eight Employers for Exceptional Workplace Safety
June 10, 2019 |

Corporate
PORTLAND, Maine – At its Annual Meeting of Policyholders, workers' compensation specialist The MEMIC Group presented awards for workplace safety to only eight of its more than 21,000 policyholders across the country. MEMIC Senior Vice President of Loss Control and Safety Services Karl Siegfried paid tribute to the following employers for their workplace safety efforts:
Click here to watch video profiles of the MEMIC safety award winners.
With more than 100 employees, ABM Mechanical, Inc. is one of the leading, largest, competitive mechanical systems contractors in the state of Maine. Founded by Albert Allen, William Brown and Michael McHugh in 1995, they became a 100% employee-owned company in 2016. "Management is committed to workplace safety and health. They have strong employee involvement and they have a very strong injury management program," said MEMIC Safety Management Consultant Hartley Webb. Webb noted ABM Mechanical's proven safety record stands at an exceptionally low experience modifier of less than 0.67 for the last five years. The experience "mod" is a measure of how well an employer performs compared to others with the same job classification.
Golden Artist Colors, Inc. manufactures artist quality materials including colors and mediums for painting in acrylics, oils and watercolors. After 30 years of innovation in the paint making business and building relationships with New York City's most famous artists, Sam Golden started Golden Artist Colors in 1980 with his family in a renovated barn in New Berlin. The company now is majority owned by its employees and has been recognized by The White House for its Corporate Citizenship. "Being safe means taking that extra moment, that extra breath, to stop and make sure everybody is aware of the safety requirements. Training and retraining take time and effort," said Mark Golden, CEO and son of founder Sam Golden. Mark Golden has been recognized as Small Business Person of the Year from the U.S. Small Business Administration and this year received the Champion of Arts Education Award from the Center for Arts Education.
Kennebunk, Kennebunkport and Wells Water District was established in 1921 and extends 25 miles along the York County coastline, the second longest water utility service area in Maine. Their 42 employees are dedicated to the mission of providing the highest quality of water and customer service at the lowest reasonable cost. "Anything less than 1.0 is a good experience modifier, but you can't really get better than KK&W at 0.60," said MEMIC Safety Management Consultant Alexis Westin. "Their mod factor means they really care about safety and have successfully prevented expensive injuries. That's great for their employees and their customers."
With offices in Maine and New Hampshire, Landry/French Construction Company is one of the region's leading commercial construction companies offering construction management, design/build, general contracting services, and preconstruction and planning services. Started by Denis Landry and Kevin French in 2010, they are now 100% employee-owned, one of Maine's fastest growing companies and have been ranked in the Top Ten of the Best Places to Work in Maine for the past four years in the small company category. "Their leadership from the top down truly embraces the safety mindset MEMIC strives to support. The safety record and culture at Landry/French continues to be an example for other construction companies to follow," said MEMIC Safety Management Consultant Daniel Thibeault.
Celebrating 100 years this year, North Country Hospital is a private, non-profit acute care community hospital of 25 beds and 600 employees serving twenty-two communities in a two-county area in the rural Northeast Kingdom of Vermont."Over the years, we've built a safety program that brought cultures together, both clinical and non-clinical," said North Country Hospital CFO Andre Bissonette. "We brought patient safety and what you would call physical plant safety together in one committee. It's helped break down walls and created a lot of collaboration. I'm proud of how our safety culture has evolved."
SLM Services operates 24 licensed senior living residences within Florida, Georgia and Louisiana. They provide a spectrum of hospitality and retirement services from independent living to assisted living, memory care and skilled nursing residences. "One of the things that sets SLM apart is the fact that they are doing virtual dementia training not just for their employees but also for people in the community and for first responders. They are going above and beyond to help the community really understand the struggles and the challenges that come with dementia and caring for those with dementia," said MEMIC Safety Management Consultant Natalie Campaneria. "What they are doing leads to a demonstrably compassionate workforce."
Steel-Pro, Inc. is a custom manufacturer of stainless steel pressure vessels, biopharmaceutical equipment, vacuum chambers and storage tanks. With more than 60 employees, the company was started in 1978 by Chris Beebe and Fred Carey. In 2014 it was converted to an employee-owned company. MEMIC's Hartley Webb observed, "It's pretty clear that employee ownership can improve engagement, feedback, employee recruitment and retention in a tight labor market. You can see how it supports safety at Steel-Pro from the shop floor to leadership."
Symrise, Inc. is a global supplier of fragrances, flavorings, cosmetic active ingredients, and raw materials as well as functional ingredients. Symrise is one of the largest suppliers in the fragrances and flavorings market in the world with approximately 10,000 employees working in more than 100 locations situated in more than 40 countries with products sold in more than 135 countries. Symrise facilities are located throughout North America including New York, New Jersey, Ohio, California, Illinois, South Carolina, Georgia and Florida. "When you visit facilities and talk to employees, you can see that everybody is thinking safety. You can see and feel the support of management," said MEMIC Safety Management Consultant Tony Soares. "I hope they will be an inspiration for other employers to follow their lead."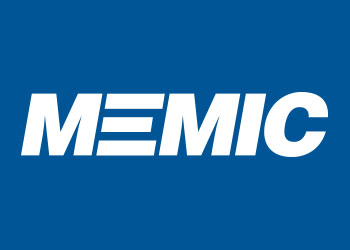 ###
About MEMIC
The MEMIC Group includes MEMIC Indemnity Company, MEMIC Casualty Company, and parent company Maine Employers' Mutual Insurance Company; all rated "A" (Excellent) by A.M. Best. As a super-regional workers' compensation specialty insurer, The MEMIC Group holds licenses to write workers' compensation across the country. The group insures more than 21,000 employers and their estimated 300,000 employees, and holds more than $1.4 billion in assets. The group maintains offices in Manchester, NH; Glastonbury, CT; Albany, NY; Weehawken, NJ; West Conshohocken, PA; Tysons Corner, VA; and Tampa, FL; in addition to its headquarters in Portland, ME.