Safety Net Blog
MEMIC's all about workplace safety blog since 2008! Easy-to-read safety advice combines with email delivery to give you a whole new way to keep your safety program on track. If you'd like to search a topic not listed, please use the overall site search at the top right.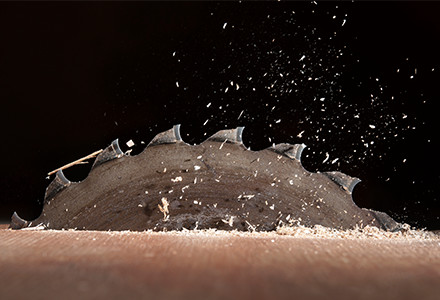 The table saw is one of the most widely used woodworking machines in today's manufacturing processes due to its versatility, efficiency, and ease of use. Table saws can rip wood, cross cut, dado, miter, bevel, and even cut shapes and edging to create...
Construction, General • August 16, 2017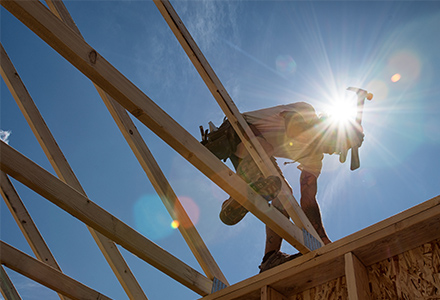 These sunny summer days are great. The bright summer sun gives us light, energy, and increases our vitamin D production. However, the same sun that gives us so much can be a hazard for outdoor workers. What are the hazards?
General, Construction, Outdoor Safety • August 09, 2017
Fall-related construction worker fatalities are on the rise despite focused inspections and training, increasing 36% from 2011 to 2015 according to the Center for Construction Research and Training (CPWR). This increase outpaced an increase in constr...
Construction, Slips, Trips & Falls • August 03, 2017
Although many of us like to spend our summers with our feet in the sand, we should all remember that one of the major components of sand can be a major health hazard for those that are exposed to it.
General, Safety Programs • July 27, 2017
Many states have laws allowing teens as young as 14 years old to work in the hospitality industry in seasonal workplaces like movie theaters, amusement parks, bowling alleys, and some parts of hotels and bakeries. These jobs can teach great work and...
General, Hospitality, Youth Safety • July 25, 2017
During ergonomic evaluations, I take a photo of the person's posture while he or she works. So often, the person is surprised by the photo. He or she may be twisted, slouched, stretched or reaching, and yet perceive himself as having picture-perfec...
General, Office Ergonomics • July 19, 2017
Falls from ladders are a leading cause of workplace fatalities in the United States. According to the Centers for Disease Control statistics published in 2014, 43% of fatal falls in the last decade involved ladders.
General, Construction, Slips, Trips & Falls • July 12, 2017
While many areas of the country experience road construction year-round, summer generally means an uptick in highway projects. Summer also brings an increase in traffic as people head out on vacations.
Construction, Transportation, General, Outdoor Safety, Youth Safety • July 05, 2017
Any act in which one person seeks to hurt or intimidate another through the use of physical contact, verbal harassment, or manipulation, can be defined as workplace violence and is a risk common to all employers.
General, Hiring Practices, Claims Management • June 28, 2017
Caregivers often put the needs of others before their own regardless of what exposures they may face while doing their nurturing tasks. One of the most important tips to give both informal and professional caregivers is to ensure that THEIR SAFETY CO...
Healthcare • June 21, 2017
Subscribe to
Safety Net Blog
Get notified when new blog posts are published.