Dave Darnley
Safety Management Consultant, MS, WCP®, CHSP, CSPHA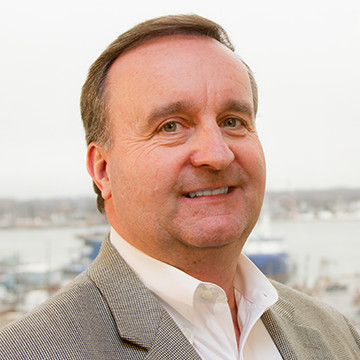 "By asking the right questions, assessing the current situation, and providing appropriate resources and assistance, we can help any policyholder reduce their total claims and workers' compensation costs. It's fun to be a part of the solution."

Dave specializes in workers' compensation cost reduction using a multi-faceted approach to assess and develop programs that address the full continuum of an employer's workers' compensation program: pre-loss, claims management, and post-loss. The pre-loss consulting focuses on safety and accident/incident prevention as well as safety program and safety culture assessment and development. Claims management includes communication with MEMIC colleagues regarding the number, cost, and type of claims; claims trending; and notifications of lost-time claims or changes in large reserves. The post-loss consulting assists policyholders with developing medical management and transitional return-to-work programs designed to get injured employees back to productive work, while reducing the overall cost of their claims.
Dave has worked as a safety management consultant for more than 30 years in industries as diverse as healthcare, manufacturing, higher education, hospitality & gaming, and transportation authorities. He holds a Master of Science degree in Safety Management from West Virginia University. He also holds a Bachelor of Science degree in Business Administration with a minor in Safety Management from Buffalo State College.
Dave earned the certified Workers' Compensation Professional (WCP) designation from AMCOMP. He holds the Master Level Certified Healthcare Safety professional (CHSP) and Certified Safe Patient Handling Associate (CSHPA) designations. He is authorized to conduct annual Pennsylvania Safety Committee Certification training.