Three Resilient College Students Awarded MEMIC Scholarships Totaling $15,000
June 15, 2015 |

Corporate
PORTLAND, Maine, June 15, 2015 – At its Annual Meeting of the policyholders, workers' compensation insurer MEMIC awarded $15,000 in scholarships to three children of workers who suffered serious workplace injuries. Henry Laurita of Hope, Maine, Katie Smith of Greenbush, Maine and Hery Ribeiro of Brockton, Massachusetts each received $5,000 toward their college ambitions.
The MEMIC Harvey Picker Horizon Scholarship has been awarded annually since 2001 to the spouse or child of a worker who has suffered a serious injury or death at work. With the 2015 awards, MEMIC has granted scholarships totaling $125,000.

"While it's our goal to prevent workplace injuries in the first place, we hope these scholarships will lead to a brighter future for these students," said MEMIC President and CEO John T. Leonard.

Henry Laurita is the son of the late veterinarian James Laurita who was killed in an accident while tending to elephants in the pen at Hope Elephants, the nonprofit elephant sanctuary Laurita founded. Henry Laurita, a graduate of Camden Hills Regional High School, delayed his schooling for a year due to the death of his father and will return this fall to Colgate to re-start his freshman year.

Katie Smith will enter her second year at the University of Maine at Fort Kent where she studies nursing. A graduate of Orono High School, Smith is an accomplished athlete and student, having been named to the McDonald's All Star team in basketball and selected as a member of the National Honor Society.

Nearly three years ago, Smith's father, James, was working as a mechanic when the tire on a log truck on which he was working exploded in his face, throwing him 25 feet across the garage. He suffered injuries to his face and head, shoulder, ribs and knee, along with a ruptured eardrum. He endured a long and painful recovery, and now is working again, though not at the same job as before his injury. Inspired by the nurses who cared for her father during his recovery, Smith chose to pursue a nursing degree. Smith is a repeat winner of the MEMIC scholarship.

Hery Ribeiro's family immigrated to the United States from the Cape Verde islands in 2001. With just a fourth grade education, Hery's father, Alfredo, suffered a back injury and was unable to return to work. This left the family of nine in a very difficult situation. For Hery, the second youngest of seven children, it meant that he had to work rather than pursue his interest in college full-time. In the last few years, he has worked a nearly full-time job while also working on his two-year degree from Massasoit Community College. Now, he intends to transfer to Bridgewater State College to earn his bachelor's degree in criminal justice which will make him the first in his family to earn a college degree.

MEMIC's scholarship program is named in honor of Harvey Picker, a former Camden, Maine resident who died in March of 2008. Picker was a physicist, inventor, educator, businessman and philanthropist who valued education. Educated at Colgate and Harvard, he went on to run his family's company, Picker X-Ray, which developed the portable x-ray machine which was first used in WW II. Picker then worked at MIT on the secret development of radar for the U.S. Navy. His company continued its efforts in the world of medicine, developing the precursor to the ultrasound machine which is used routinely in medical care today. He later served as a dean at Columbia University.

In 1982, Picker retired to Maine and took on many other pursuits. Among the many was Harvey's appointment in 1991 by Governor John R. McKernan to serve as one of three on the Blue Ribbon Commission for Workers' Compensation. The reforms recommended by Picker and his fellow commissioners led to the creation of MEMIC. Picker later served as a member of the Board of Directors at MEMIC.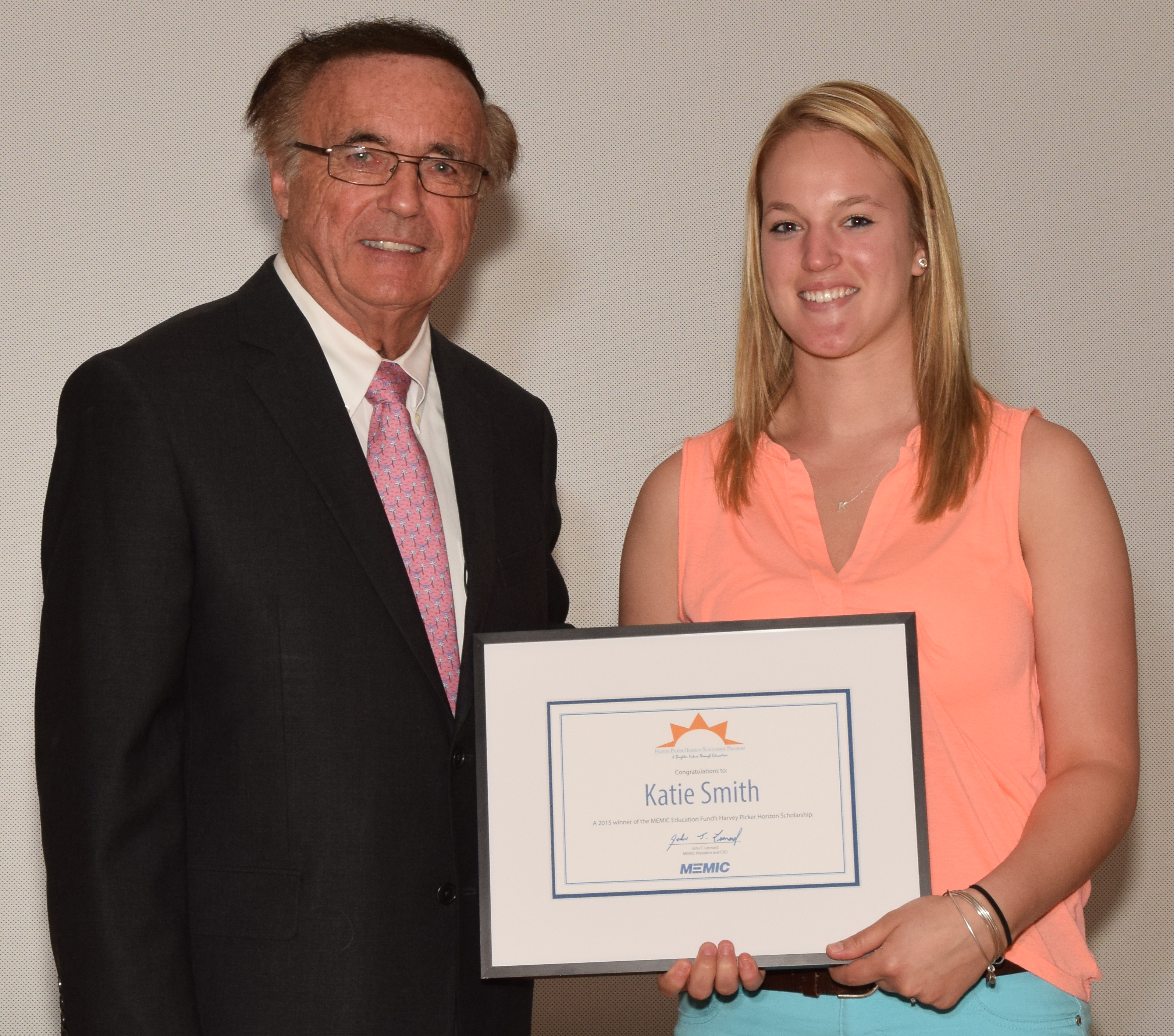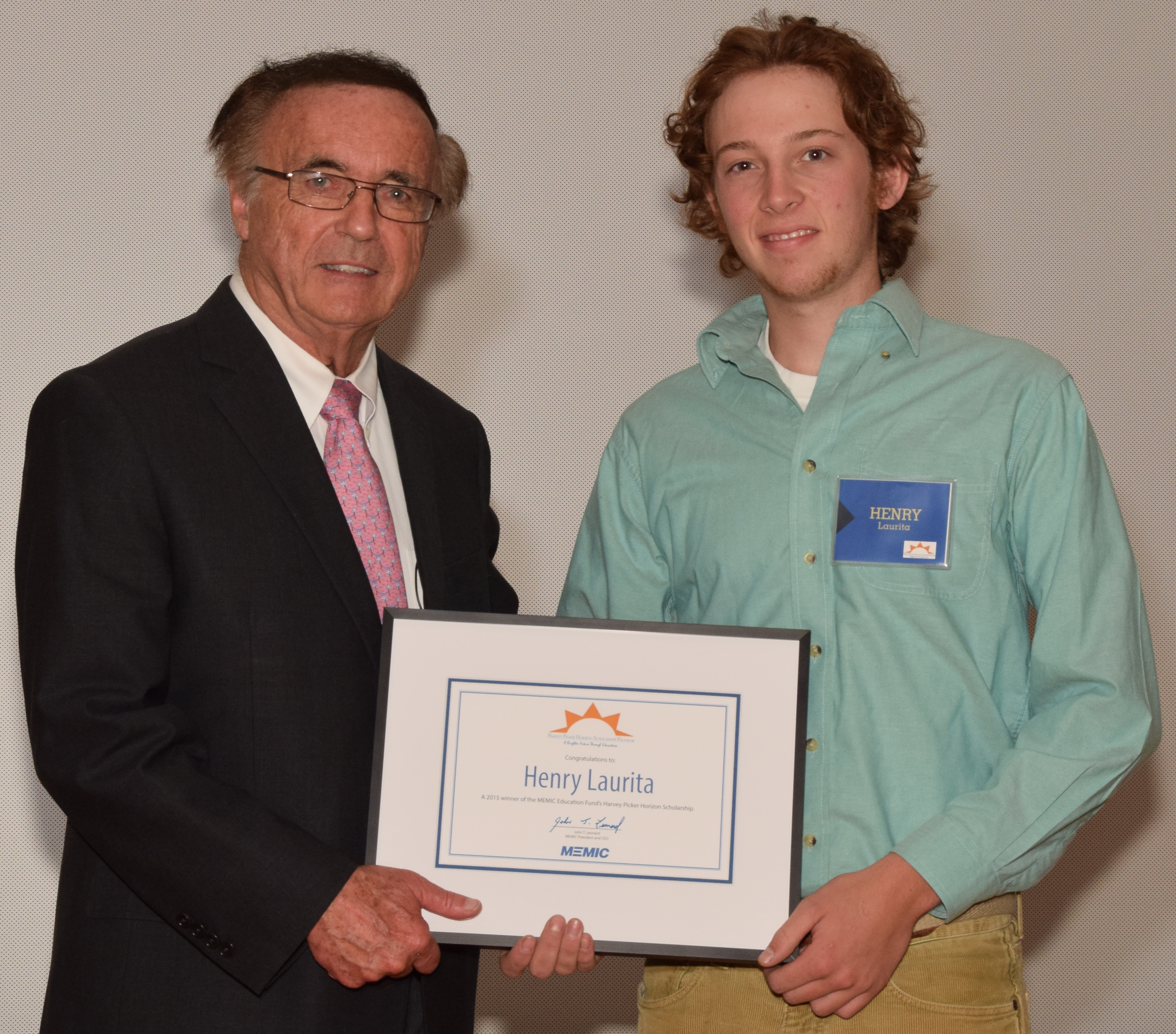 ###
About MEMIC
The MEMIC Group includes MEMIC Indemnity Company, MEMIC Casualty Company, and parent company Maine Employers' Mutual Insurance Company; all rated "A" (Excellent) by A.M. Best. As a super-regional workers' compensation specialty insurer, The MEMIC Group holds licenses to write workers' compensation in 46 states plus the District of Columbia. The group insures more than 20,000 employers and their estimated 300,000 employees, and holds more than $1 billion in assets. The group maintains offices in Manchester, NH; Glastonbury, CT; Albany, NY; Weehawken, NJ; West Conshohocken, PA; Tysons Corner, VA; and Tampa, FL; in addition to its headquarters in Portland, ME.