Lachance Brings Economic and Education Expertise to MEMIC Board
June 28, 2018 |

Corporate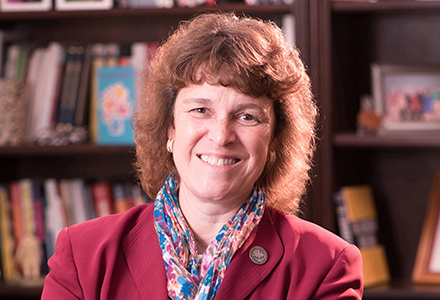 PORTLAND, ME, June 28, 2018 – Thomas College President Laurie G. Lachance was unanimously voted to The MEMIC Group's Board of Directors at its Annual Meeting of the Policyholders this month.

"No one in Maine has a better understanding of the economy and the importance of workforce education than Laurie," said Michael P. Bourque, President and CEO of workers' compensation specialist The MEMIC Group. "It's an honor to have Laurie join us, her successful career has always been aligned with MEMIC's mission to improve the economy."

Prior to Thomas College, Lachance served as President and CEO of the Maine Development Foundation and served three governors as the Maine State Economist. Before joining state government, she served as the Corporate Economist at Central Maine Power Company.

Lachance holds an undergraduate degree from Bowdoin College, an MBA from Thomas College and an Honorary Doctor of Humane Letters from the University of Maine at Presque Isle. She was inducted into the Maine Women's Hall of Fame in 2014, chairs the Board of Educare Central Maine, is a Trustee of Foxcroft Academy, a Board member of Educate Maine, and serves on the New England Board of Higher Education's Commission on Higher Education and Employability.


###
About MEMIC
The MEMIC Group includes MEMIC Indemnity Company, MEMIC Casualty Company, and parent company Maine Employers' Mutual Insurance Company; all rated "A" (Excellent) by A.M. Best. As a super-regional workers' compensation specialty insurer, The MEMIC Group holds licenses to write workers' compensation across the country. The group insures more than 20,000 employers and their estimated 300,000 employees, and holds more than $1.3 billion in assets. The group maintains offices in Manchester, NH; Glastonbury, CT; Albany, NY; Weehawken, NJ; West Conshohocken, PA; Tysons Corner, VA; and Tampa, FL; in addition to its headquarters in Portland, ME.