Luis Pieretti
Manager Industrial Hygiene, PhD, CIH, CSP, WCP®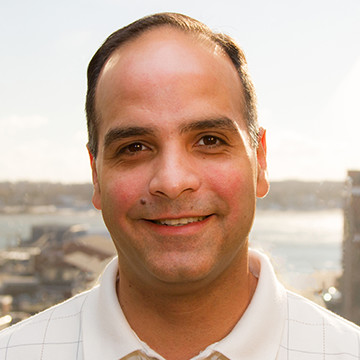 "Every company needs to protect their most valuable asset—their employees. When a company seeks to fully integrate safety into everyday processes and not as a set of rules that they 'have to do'; it is truly when a safety culture exists."
Luis joined MEMIC in 2013 as a Safety Management Consultant and was promoted to Manager, Industrial Hygiene in 2016. He has more than 15 years of occupational safety, industrial hygiene and training experience in both the private and public sector. Prior to joining MEMIC, he held positions in the pharmaceutical and manufacturing industries and has worked as a safety and health consultant with USF SafetyFlorida's OSHA On-site Consultation Program where he provided safety and industrial hygiene services to businesses in Florida. He maintains a relationship with the University of South Florida, College of Public Health where he teaches graduate level safety courses and serves on advisory committees for doctoral students.
Luis has a bachelor's degree in biology from the Inter American University of Puerto Rico. He graduated from the University of Puerto Rico, Medical Science Campus with a master's degree in industrial hygiene and from the University of South Florida with a doctoral degree in industrial hygiene. He has earned his Certified Industrial Hygienist (CIH) and Certified Safety Professional (CSP) designations and is a member of the American Industrial Hygiene Association, the American Conference of Governmental Industrial Hygienists, and the American Society of Safety Professionals. In addition, he obtained the Workers' Compensation Professional (WCP®) designation from AMCOMP.

Additionally, Luis was selected by the Acting Secretary of Health and Human Services to serve a four-year term on the Board of Scientific Counselors, National Institute for Occupational Safety and Health (NIOSH), Centers for Disease Control and Prevention (January 2022 through December 2025).