Laurette Wright
Safety Management Consultant, RN, MPH, COHN-S, CSPHP, WCP®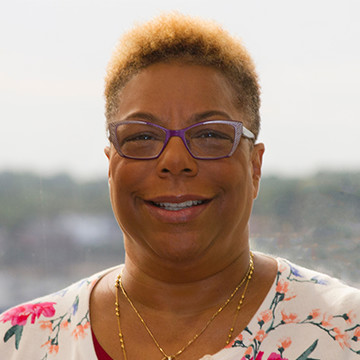 "When I began my career as a nurse thirty-five years ago, I can vividly recall colleagues implicitly and at times, explicitly deliver the message that sustaining any type of on-the-job muscular type injury was attributed to being a nurse - it came with the job. It was that experience so many years ago that has fueled my desire and passion to ensure all employees, regardless of their industry, are provided a safe work environment."

Laurette has practiced in the field of Occupational Health and Safety since 1984. She has had experience in working with management across multiple industries including Healthcare, Medical Devices, Manufacturing, and Hospitality for the purpose of creating a safe and healthful work environment. Her many client-focused, professional presentations have included topics such as: Peer Leadership, Leading vs. Lagging Indicators, Management Accountability, Influencing Effectively and Consultative and Coaching Skills.
As a healthcare professional, Laurette is a recognized practice leader within the Safe Patient Handling and Mobility community. She has conducted countless international, national, state and customer presentations and educational offerings addressing the topic of Safe Patient Handling and Mobility. She is a contributing author of the book, The Illustrated Guide to Safe Patient Handling and Movement, published by Springer Publishing in March 2009 and has had numerous articles published in other trade journals, including The International Journal of Safe Patient Handling & Mobility. Laurette believes in keeping her "ear to the ground" with all news and events concerning SPHM and therefore has served on multiple task force committees such as the Association of Safe Patient Handling Professionals [ASPHP] Certification and Review Committee which is responsible for all policies, procedures and issues governing and affecting ASPHP Certification Program.
Laurette holds a Bachelor of Science in Nursing (BSN) from the University of North Carolina at Greensboro and a Master of Public Health (MPH) from the University of North Carolina at Chapel Hill. She is credentialed as a Certified Occupational Health Nurse Specialist (COHN-S), Certified Safe Patient Handling Professional (CSPHP) and Certified Workers' Compensation Professional (WCP®).