Greg LaRochelle
Safety Management Consultant, MS, WCP®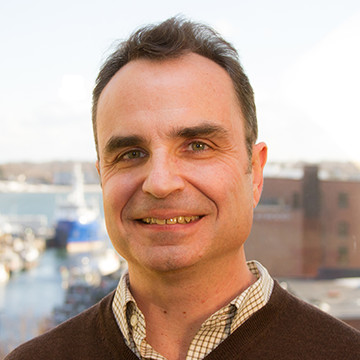 "Effective communication is vital to a successful safety program: It is a two-way street that flows from management to employees, emphasizing how seriously it is committed to ensuring a safe, hazard-free workplace and from employees to management, offering input from the floor about job-task hazards and possible solutions. Management's commitment is shown by allocating the resources necessary to implement a viable safety program and by keeping the workforce informed about the progress of the safety improvement effort. The employees' obligation is to be responsible not only for their own safety and well-being but for their co-workers' as well and to become more attuned to their workplace surroundings with an eye to at-risk conditions and behaviors that compromise health and safety. Together, both management and employees work to make a vibrant safety culture."

Greg has over 30 years of experience in the environment, health, and safety field. He began his safety career as a field technician for an environmental consulting firm, eventually becoming operations manager. He then worked as a safety engineer/ industrial hygienist for a major Maine company that is an OSHA Voluntary Protection Program (VPP) Star site—which was an invaluable experience in terms of becoming familiar with an outstanding safety program.

Greg earned a bachelor's degree in medical biology from the University of New England and a master's degree in anatomy from the Ohio State University College of Medicine. Greg is a Workers' Compensation Professional (WCP).