Debra Willard-Webb
Safety Management Consultant, MS, RN, COHN-S, WCP®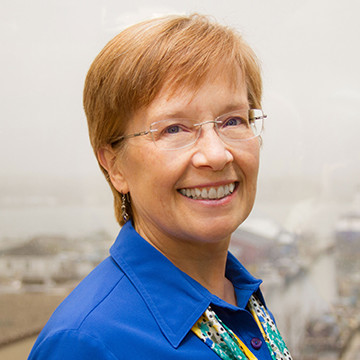 "… I can't whistle for a darn, but I sure can listen while I work. I listen to learn the motivators for a person or for an organization, then I'm ready for win-win. Finding the common language connecting my goals and their intrinsic motivators gives us a common mission. We focus together on the same prize and develop the right path for getting there. A bit of training, and then we are on to sustaining…"

Debbie first worked in pediatrics. It was the transition to a second East Coast pediatric hospital that taught her that organizations have personalities, too. Who would have guessed there'd be more than one right way to do pediatric brain surgery! Debbie enjoyed nurse leadership roles that included staff development so the appeal of occupational health nursing (OHN) was a natural transition. The OHN is invaluable in facilitating meaningful outcomes for employees and organizations, whether injury management or wellness promotion. In addition to outpatient healthcare settings, Debbie has worked in laboratories and manufacturing settings. She found that her experience managing teams of mostly women was good preparation for working with teams of mostly men in industry.

Debbie earned a Bachelor of Science in Nursing at the University of Maine. Her Masters of Science degree is in Nursing Administration from the University of Massachusetts. She attained Certification as an Occupational Health Nurse, with a focus in Safety (COHN-S) through the American Board of Occupational Health Nurses. Debbie is Treasurer of the Maine Association of Occupational Health Nurses and volunteers with Maine Responds.