Debra Willard Webb
Safety Management Consultant, MS, RN, COHN-S, WCP®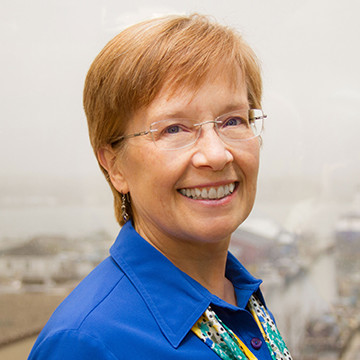 "… I can't whistle for a darn, but I sure can listen while I work. I listen for the key motivators that will prompt leaders to continually improve worker health and safety at their organizations."

Working at pediatric hospitals taught Debbie that there really is more than one way to do brain surgery. In teaching institutions, everyone becomes a teacher, so the transition to occupational health nursing (OHN) was a natural one. Caring for injured workers evolved to promoting safety and preventing injury. As an OHN, she has worked in healthcare, laboratory and manufacturing settings.
Debbie enjoys discovering an organization's personality and culture. Finding the approach that will motivate constructive change and then sustain it is the challenge of consulting and the fun of working with people and organizations.
Debbie earned a Bachelor of Science in Nursing at the University of Maine. Her Masters of Science degree is in Nursing Administration from the University of Massachusetts. She attained certification as an Occupational Health Nurse, Safety-focused, (COHN-S) through the American Board of Occupational Health Nurses. She attained the Workers' Compensation Professional designation from AMCOMP. Debbie is active as Treasurer of the Maine Association of Occupational Health Nurses.