Debra Willard Webb
Safety Management Consultant, MS, RN, COHN-S, WCP®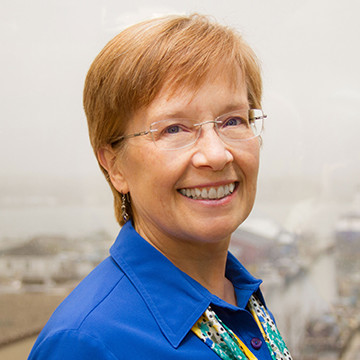 "I listen closely for the key motivators that will prompt leaders to continue to improve worker health and safety in an organization."


Debbie enjoys discovering the approach that will motivate constructive change and then sustain it. The challenge of consulting is also the fun of exploring the injury risk in each organization and working with leaders and their teams to mitigate those risks.
Debbie worked in Boston and DC Children's Hospitals where the core culture is education. Novices are mentored to become the next experts and teachers. The transition back to Maine and eventually to occupational health nursing (OHN) was a natural one-it's home, and there is a lot to learn and teach. Caring for injured patients, then workers, evolved to teaching wellness, and then to promoting safety and preventing injuries. As an OHN, she has worked in healthcare, laboratory, community, and manufacturing settings.


Debbie earned a Bachelor of Science in Nursing at the University of Maine. Her Master of Science degree is in Nursing Administration from the University of Massachusetts. She attained certification as an Occupational Health Nurse, (COHN-Safety) through the American Board of Occupational Health Nurses. She and attained the Workers' Compensation Professional designation from AMCOMP. Debbie is active as Treasurer of the Maine Association of Occupational Health Nurse and the MaineResponds volunteer subgroup of the national Emergency System for Advance Registration of Volunteer Health Professionals or ESAR-VHP.