Andy Wood
Loss Control Manager, Logging, CLP, WCP®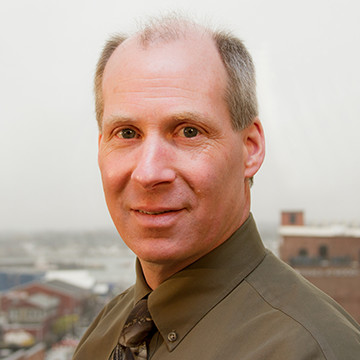 "I used to be a logging contractor who was paying incredible workers' comp rates. I realized that there was absolutely no need for it. We can do a better job in the woods, and if we do, not only will we be safer, but we will also be more productive.

"In logging, so many of the techniques that are commonly used today were developed back in the days of the cross-cut saw or ax. We train loggers in new techniques that save lives and increase production. Once loggers have learned these techniques, they leave the old methods behind."
Andy knows firsthand the safety challenges loggers face every day. As a self-employed logger, Andy saw his workers' comp premiums skyrocket and decided to do something about it. With more than a decade of experience in business management and forestry, he understands the dual importance of productivity and safety.

Andy has a degree in timber harvesting from the Washington County Technical College and a bachelor's degree in forestry from the University of Maine. He is a Certified Logging Professional (CLP) instructor and is an instructor for the internationally recognized "Game of Logging." Andy was named the safety leader of the years in 2003 for the Northeast for the Forest Resources Association.