Tony Payne
Senior Vice President, External Affairs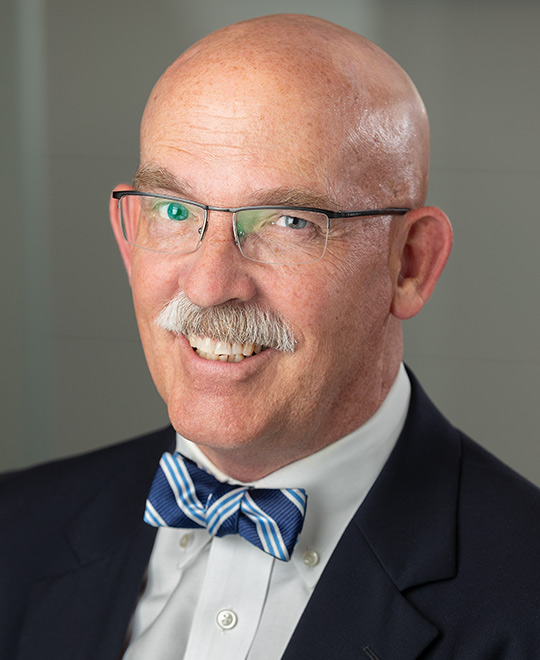 Anthony "Tony" Payne returned to The MEMIC Group in 2017 as Senior Vice President, External Affairs.

Payne, a native of Portland and resident of Falmouth, oversees corporate communications and marketing, advertising, public relations, community relations, as well as legislative and government affairs for the super-regional insurance carrier.

Most recently, he held the position of Vice President, Business Development with Clark Insurance, an independent insurance agency.

Payne first joined MEMIC in 1992 as Vice President, Corporate Affairs and was promoted to Vice President, Underwriting and Marketing in 1998. In 2001, he left MEMIC to become the Northern New England Regional Vice President for Marketing for OneBeacon Insurance.

In 2006, he became the Executive Director of the Alliance for Maine's Future, a non-profit advocating public policies for a strong Maine economy. During that time, he was a weekly columnist for The Forecaster and later for the Maine Sunday Telegram, Kennebec Journal and Morning Sentinel.

Payne has taken on numerous community leadership pursuits. Currently, he is a member and former Chair of the University of Southern Maine Board of Visitors as well as a board member of Pine Tree Watch/Maine Center for Reporting in the Public Interest.

Previously, Payne has served on the boards for Atlantic Bank, Maine Education Loan Authority, The Portland Club, Cumberland Club, Institute for Civic Leadership, Maine Public Relations Council, Maine Council on Economic Education, Cheverus High School, and North Yarmouth Academy.

He also was the Chair of the Legislative Task Force to Study the State Employee Workers' Compensation System in 1998.

Payne has been involved in politics for more than 30 years and was a GOP primary candidate in the Maine First Congressional District in 1992. In 2006, he was elected to the Falmouth Town Council and served two terms.

Payne holds a bachelor's degree in political science from Hobart College based in Geneva, New York. He is a graduate of the Institute for Civic Leadership. In 2003, he was awarded the Edward L. Bernays Award, the top honor of the Maine Public Relations Council.